Film Reviews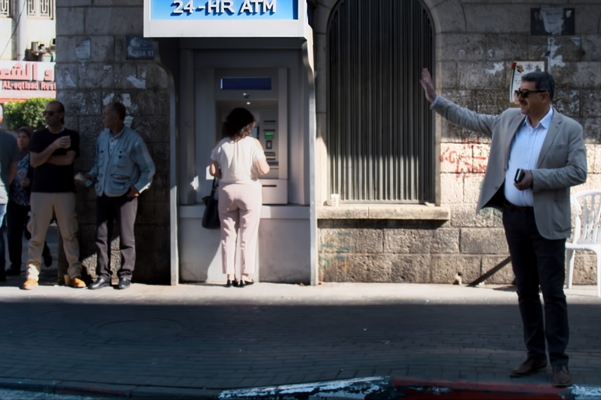 'Mayor' follows Ramallah Mayor Musa Hadid as He Governs
Written by

Diane Carson
The documentary simply titled "Mayor" answers the intriguing question, "How on earth does anyone govern the city of Ramallah?" Inhabited by approximately 30,000 people, six miles north of Jerusalem, this Palestinian city in the West Bank sits surrounded by Israeli settlements. In addition, as required by centuries old Ottoman law, the mayor must be Christian in this majority Muslim community.
The answer to how Musa Hadid governs is "Quite well." Early in the documentary a photo of British men standing in front of a map establish location and historical context. Most of the subsequent film's action takes place within a two-block radius of Mayor Hadid's office. He works on the move, Ramallah seen through his eyes and the innumerable tasks and responsibilities this mayor shoulders facing Palestinian ordeals. To confront stereotypes straightaway, director David Osit begins with classical music and humor, announcing his explicit intent to "build a new world on top of the ruins of misconceptions." Throughout the film, Hadid interacts with Ramallah's residents as he conducts meetings, debates city slogans, organizes Christmas celebrations including fireworks, trouble shoots a city center fountain, and weathers confrontations, including an unnerving event at the West Bank border and one involving Israeli soldiers at City Hall.  
During a Q&A session I attended at the 2020 True/False Film Festival in Columbia, Missouri, Osit spoke of so many unexpected images on his visits to Ramallah. Yes, there are Israeli checkpoints but also trendy night clubs, "artsy hipster bars" (his words), preservation efforts, free unlimited public Wi-Fi, and construction projects. Osit said he felt "the West has been egregiously bad representing this part of the world" with largely one-dimensional depictions, emphasizing terrorists and camels. Osit knows that "this doesn't explain the lives that are so much more complicated," especially since Palestinians live in a city under military occupation.
As a one-person crew, Osit easily remained unintrusive and often unnoticed, capturing candid personal moments as effectively as structured public events. Achieving Osit's objective, "Mayor" remedies the derelict absence of complex depictions of Ramallah, expanding our understanding in gratifying ways. In English and Arabic with English subtitles, "Mayor" is screening on Channel 9 at 10 p.m. Monday, July 26 and will be available thereafter for streaming at pov.org.
Related Articles