Film Reviews
Film Reviews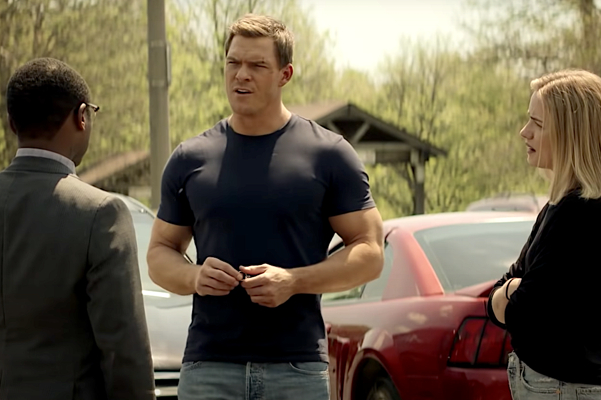 'Reacher' has intrigue, atypical characters, and social commentary
By Chuck Lavazzi
The Amazon Prime eight-episode series "Reacher" manages a suspenseful, amusing achievement, balancing an admirably diverse, atypical cast and a weighty dig at heartless corporate greed. Based on Lee Child's "Jack Reacher" novels, the first season adapts "Killing Floor," Child's 1997 debut, as its blueprint. And, as with many series, a murder provides the catalyst for subsequent events.
More significantly, principal, unconventional individuals defy stereotypical casting too often found ins less accomplished, cookie-cutter plots. No spoilers here as the first episode jump starts the confrontations with Jack Reacher arrested for murder immediately upon his arrival in Margrave, Georgia via a Greyhound bus. A former U.S. Army military policeman with numerous tours of duty, he's come to Margrave to reunite with his older brother Joe, alienated for years.
Here's the point. As Reacher, Alan Ritchson presents an imposing 6'2" figure, a body builder physique the camera loves to fetishize. However, he's soft spoken when he does talk, warns enemies of his brutal (when necessary) intentions, and has no compunction about shooting criminals point blank, even in the back. And yet, because he's on the side of justice, we root for him. Similarly, a petite Willa Fitzgerald plays the young police officer Roscoe Conklin who assists Reacher. She's no nonsense, unintimidated, and resourceful, not a damsel in distress. Likewise, Frances Neagley (Maria Sten) sparkles as a private investigator who served with Reacher and adds a lifeline for his research.
As important, rounding out the cast, is Malcolm Goodwin as Oscar Finley, Margrave's Black, calm, chief detective who prefers tweed, hails from Boston and Harvard. He's a fish out of water and, nevertheless, a model of thoughtful commentary. Then there's Willie C. Carpenter as the elderly Black barber Mosley who steals every scene, a man who explains why he's stayed in racist Margrave and who clearly knows just about everything about the corruption of the Kliner Industries group. They fill out the main actors with the corrupt villains equally exceptional.
The well-written, often understated exchanges flow as the circuitous pursuit of truth proceeds apace. Do not confuse the "Reacher" series with "Jack Reacher," two different works with different casts, ambiance, and styles. The eight episode "Reacher" series streams on Amazon Prime.
Related Articles