Film Reviews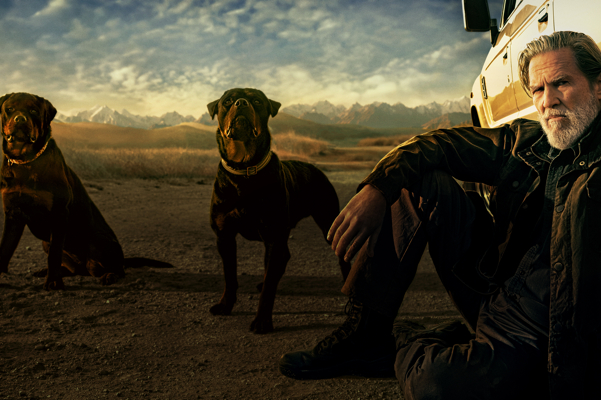 'The Old Man' reinterprets and reinvigorates spy drama
Written by

Diane Carson
It's as delightful as it is rare when two older men and several self-assured women drive a series. That's the welcome case in Hulu's "The Old Man," based on Thomas Perry's 2017 novel of the same title. Its stars repeatedly demonstrate their exceptional acting abilities. They are: Jeff Bridges, John Lithgow, Amy Brenneman, Hiam Abbass, and Alia Shawkat.
As the ex-CIA officer Dan Chase, Bridges drives the action, and I do mean action. Several episodes include exceptional fight scenes in their staging, length, and convincing exhaustion for the principals. The setup is elegant. While serving decades ago in Afghanistan during the Soviet Union days, Chase (great name right there) did not observe his code of conduct, crossing several demarcation lines. These events are gradually revealed in flashbacks interjected throughout the series. Even this is a smart decision as these details define and reveal striking insights into Dan Chase's character, his values underlined and refined as conflict ensues.
Even though Chase has been inactive, his identity concealed for decades, something or someone has outed him, his life now threatened by professionals. One of them is John Lithgow's Harold Harper. Accidentally involved, Zoe McDonald (Brenneman) soon gets looped into the intrigue. It's no secret that the primary person on Chase's trail is Harper, also ex-CIA, now butting heads with younger FBI agents, male and female. This great mix of distinctive characters pays dividends episode after episode, humor and great repartee alternating with terrifying suspense. Increasingly important as the plot disentangles, the women prompt some disconcerting developments with multiple levels of meaning.
Director Jon Watts knows exactly how to fashion and stylistically present complex characters. In addition to Chase and Harper that includes Zoe, Chase's daughter, and an Afghan woman, all holding their ground in a no-holds-barred world. As a bonus, Chase's two Rottweilers add an exciting addition to his life.
Bridges' great friend T. Bone Burnett provides fabulous music. Visually, the three cinematographers for the series frame scenes with emotional impact uppermost and the editing skillfully supports this. It's a joy to watch reaction shots as much as the action. I'm a huge fan of clever spy dramas and I now include "The Old Man" among my favorites for its uniqueness. Originally presented on FX, the seven episodes of "The Old Man" stream on Hulu.
Related Articles