Film Reviews
Film Reviews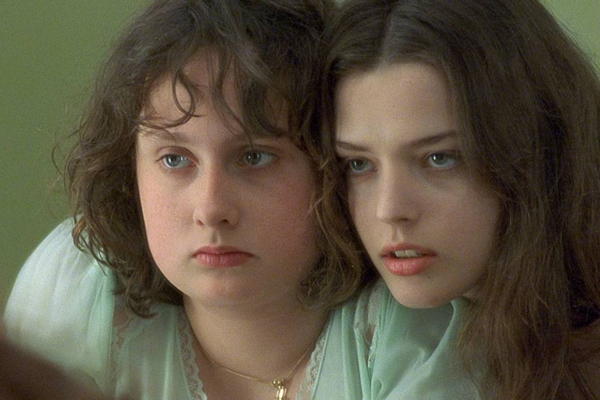 Robert Classic French Fest concludes with three exceptional narratives
By Chuck Lavazzi
The 15th Annual Robert Classic French Film Festival, Friday, April 28 to Sunday, April 30, concludes with three noteworthy feature films honoring France's cinematic triumphs. In order, they are: Philippe de Broca's 1973 "Le Magnifique," Catherine Breillat's 2001 "Fat Girl," and François Truffaut's "Shoot the Piano Player." First, Friday, is "Le Magnifique," which not available for preview.  
It stars Jean-Paul Belmondo as hack pulp novelist François Merlin and Jacqueline Bisset as his neighbor Christine, a sociology student. Walter Mitty type fantasy collides with the real world in what is described as a slapstick spoof of spy stories. More thoughtful, even confrontational, is director/writer Catherine Breillat's "A Ma Soeur!/For My Sister," translated as "Fat Girl" that delves into disturbing, explicit sexual experiences. Twelve-year-old Anaïs is the observant, overweight girl while fifteen-year-old sister Elena is beautiful and naïve. They accidentally meet Fernando, an opportunistic college aged Italian who sweet talks a conflicted but curious Elena into bed as Anaïs watches, crying. Despite an unjustifiable ending, the exploration of sibling contrasts and their budding sexuality is painful and profound.
The Classic French Fest concludes Sunday, April 30, with François Truffaut's immensely entertaining "Shoot the Piano Player." Starring Charles Aznavour, ex-concert pianist Charlie, his assumed name, connects with waitress Léna (Marie Dubois). Charlie's two brothers double cross gangsters, involving Charlie, Léna, and younger brother Fido. Truffaut's nimble touch expertly dramatizes a story with humor, gangster film homages, romance, and tragedy. Whimsical and playful scenes alternate with serious moments; for example, Charlie, actually Édouard Saroyan, hides from devastating events. Truffaut captures life in all its iterations.
All films are in French with English subtitles and screen at 7:30 p.m. at Webster University's Winifred Moore auditorium. As a bonus, each program includes an introduction and post-film discussion led by French or film scholars. For more information, you may visit the Webster Film Series website.
Related Articles