Film Reviews
Film Reviews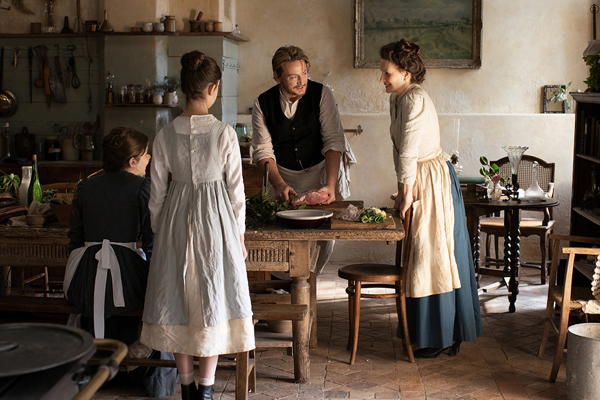 The St. Louis International Film Festival includes diversity and gems—Part 1, November 9 through 12
By Diane Carson
The 32nd Annual Whitaker St. Louis International Film Festival arrives with superb choices and impressive diversity. It launches Thursday, November 9, celebrating Fifty Years of Hip-Hop with a screening at the Hi-Pointe of "House Party," directed by East St. Louis' Reginald Hudlin who will be celebrated with a Lifetime Achievement Award at the closing night awards party.
November 10, Friday, screenings begin with a few of my favorites highlighted here. Saturday, November 11, Latvian animator/director Signe Baumane receives the Women in Film Award for her remarkable "My Love Affair with Marriage." An amusing musical interrogation of gender, voiceover explanations by Zelma and a scientific authority trace Zelma's biological chemical and emotional reactions plus sociocultural dictates against which she must rebel to embrace her independent self. Creative metaphors illuminate Zelma's twenty-three-year journey in historic Eastern Europe.
November 11, "The Teachers' Lounge" takes place entirely in a German school where an unanticipated incident propels the unraveling of an academic community. Racism and institutional bureaucracy and retribution fuel heated personal and professional interactions. Following that screening is St. Louis' Doveed Linder's scifi "The Box."  A gateway portal impacts the lives of those tempted by this strange box's mysterious appearance.
Sunday, November 12, the overwhelming, sensuous appeal of food makes writer/director Trần Anh Hùng's "The Taste of Things" a visual treat with perceptive, understated, implicit commentary on late nineteenth century French aristocracy. Starring Juliette Binoche, it immerses the viewer in a kitchen's world of mouthwatering indulgence and is France's submission for the Academy Awards' Best International Feature. In addition, Sunday, November 12, director Michelle Danner's "Miranda's Victim" dramatizes events behind the kidnapping and rape of Patricia Weir by Ernesto Miranda. The subsequent court case led to the now iconic Miranda warning. A stellar cast brings this story to vivid life.
Several programs of Narrative Shorts and Documentary Shorts are offered, animated and live action, from a global array of countries: China, France, Iran, U.K., Germany, Armenia, Belgium, and more. They are grouped under various titles, such as: The Body, This Woman's Work, Hidden Histories, and Pan-Asian Stories for the narrative shorts. For the documentary shorts, topics are: The Black Experience, Sustainability, Sports, Life with Disabilities, Immigration, and more.
I mention only a few of the many offerings at the Festival. All films not in English have English subtitles. You may visit the SLIFF website for details of venues, times, and more information.
Related Articles