Film Reviews
Film Reviews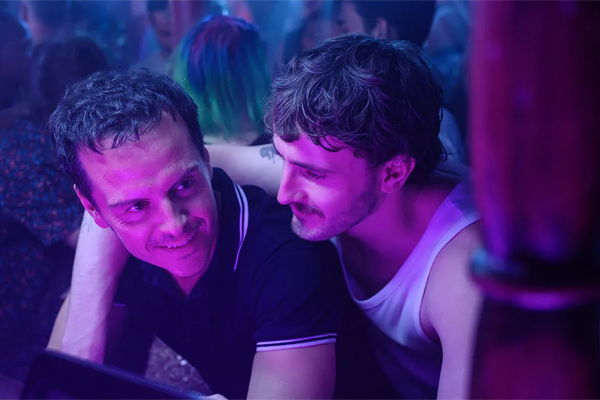 The 32nd Annual Whitaker St. Louis Film Festival includes diversity and gems—Part 2, November 13 through 19
By Diane Carson
The 32nd Annual Whitaker St. Louis International Film Festival continues, concluding Sunday, November 19. I include mere highlights here, a brief sampling of dozens deserving attention. Tuesday, November 14, three superb films screen. For sheer entertainment, Alexander Payne's "The Holdovers"  watches curmudgeon, ancient civilization teacher Paul supervise students staying at posh New England boarding school Barton over Christmas break.
As poignant as it is funny, Paul Giamatti gives a bravura performance matched by the school cook Mary (Da'Vine Joy Randolph) and teenage pupil Angus (Dominic Sessa.) Internalized ordeals are revealed though simplistic resolutions never proposed. Before the screening, Payne will be on hand for an interview and a Lifetime Achievement Award.
Also November 14, Rebecca Landsberry-Baker and Joe Peeler's documentary "Bad Press" profiles Oklahoma journalist Angel Ellis in a suspenseful story. Ellis, Muskogee (Creek) herself, investigates and uncovers corruption in the Muscogee Nation, only to suffer retaliation from that National Council, including death threats. After learning there's no free press guarantee, Ellis courageously and heroically fights for its inclusion in the Constitution of the Muscogee/Mvskoke/Creek Nation.
Friday, November 17, along with Jeffrey Wright, St. Louis' Sterling K. Brown stars in the Toronto Film Fest's People Choice Award winner "American Fiction." Director Cord Jefferson's adaptation of Percival Everett's "Erasure" follows English professor and author "Monk" Ellison as he pursues Black authenticity, battling insulting stereotypes. Personal and professional dynamics define his experiences.  
This year's Festival closes Sunday, November 19, with the QFest spotlight film "All of Us Strangers," directed by Andrew Haigh. Set in today's London, Adam revisits early memories while developing a new, fraught relationship. At this year's Telluride Film Festival where I saw this film, the performances, pace, and creative greatly impressed me. The Fest ends with the closing night's awards party featuring a conversation with East St. Louis' Reginald Hudlin, celebrated with a Lifetime Achievement Award. All films not in English have English subtitles and screen at various venues.
I mention only a few of the many offerings at the Festival. All films not in English have English subtitles. You may visit the SLIFF website for details of venues, times, and more information.
Related Articles