Film Reviews
Film Reviews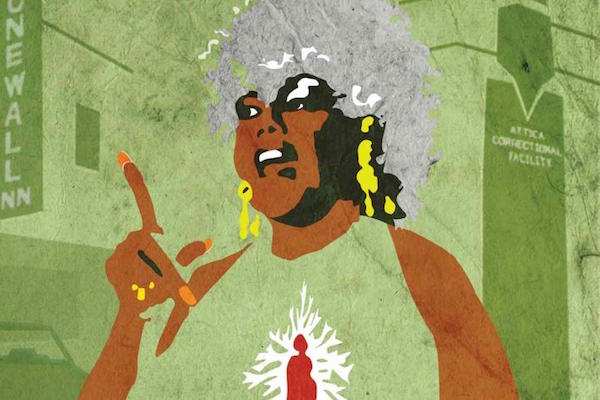 Q-Fest 2016 celebrates LGBTQ individuals and communities, April 24-28
By
The ninth annual QFest, presented by Cinema St. Louis, runs Sunday, April 24 through Thursday, April 28 at the Hi-Pointe Backlot Theatre. The QFest mission is "to use the art of contemporary gay cinema to spotlight the lives of LGBTQ people and to celebrate queer culture." This year's program does just that with 13 feature films and 15 short subjects.
Seven of the feature films are fiction, six are documentaries. Kicking off the festival is writer/director Cheryl Dunye's 1996 lesbian classic The Watermelon Woman, starring Dunye and celebrating its 20-year anniversary with a restored edition. Also of note on Sunday, St. Louis native Doug Archibald's semi-autobiographical romantic comedy I Love You Both will have its St. Louis premiere with two screenings and a Q&A discussion with writer/director/co-star Doug Archibald and writer/co-star Kristin Archibald. It offers a warm, insightful look at intimate relationships and the difficulty of navigating a particularly complicated one.
Some films address serious subjects; for example, the documentary Upstairs Inferno that interrogates a hideous hate crime. Other films take a humorous or purely dramatic approach. And the 9 p.m. program on Wednesday showcases an international selection of diverse short films.
Other noteworthy films previewed include Major!, director/producer Annalise Ophelian's fine documentary about Miss Major Griffin-Gracy, an inspirational black transgender activist for over 40 years. Major's descriptions, illustrated with colorful sketches, archival photographs and film footage, provide a solid historical context of her and other transgenders' struggles and triumphs. Following "Major!" on Tuesday and a perfect companion documentary is Jennifer Abod's "The Passionate Pursuits of Angela Bowen." She is a groundbreaking black lesbian feminist and ballerina whose story is told through a rich collection of music, photos, posters, footage, and interviews.
I'm clearly partial to documentaries; but nonfiction or fiction, there's plenty to choose from. All screenings are at the Hi-Pointe Backlot Theatre, April 24-28. You may go to CinemaStLouis.org/QFest for more information or to Facebook's QFestSTL.
Related Articles