Film Reviews
Film Reviews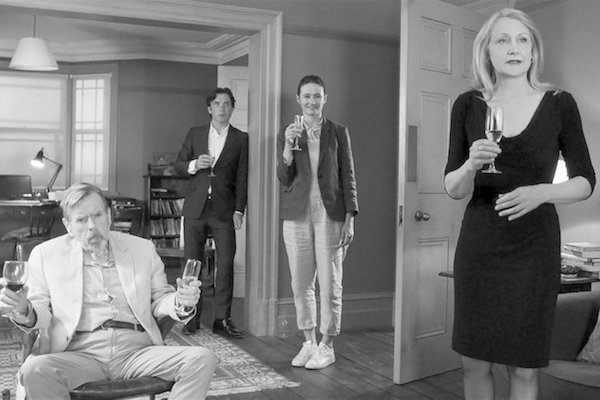 'The Party' invites laughter and cries
By
Sally Potter's latest film runs but 111 minutes, so it's more of a filmlet, but since it resembles a play in its staging, it's more of a playlet. Potter, who also directed "Tango Lesson," "Orlando," and "Ginger and Rosa," puts so much into the excellence of "The Party" that it's hard to tease apart.
Start with the plot and dramatis personae: Janet is throwing herself a little party to celebrate having been named a minister of health, something she's been working toward her whole career in politics. Her husband sits forlorn in the living room, listening to LPs. Her best friend, April, shows up with her estranged man, Gottfried, a life coach. Then two women friends arrive. Then Tom comes, explains that his wife will follow, and heads to the bathroom to snort coke.
Each has a different response to Janet's good fortune, and each has an announcement that she or he must make, life-changing bits of news including births and deaths. Secrets abound. The smoking gun in the first scene repeats its obligatory appearance in the last frame, 111 minutes of polite British chaos later.
Consider the cast: in the same room, in the same frame are Kristin Scott Thomas as the new minister of health, Patricia Clarkson as the bitingly honest April, Bruno Ganz as the blithering life coach, Timothy Spall as the minister's jazz-intoxicated husband. Cherry Jones and Emily Mortimer play the Lesbian couple, and Cillian Murphy plays the dapper cokehead. Wow. No one steals the limelight, no one steps on stage toes. Under Potter's tight direction, the actors interdigitate like two good hands.
Potter's exploitation of black and white film means that "The Party" is beautiful in its homage to value and hue within the range of black to white. She centers the camera on a glass door or crowds it into a can or focuses on a shard in a bent knee. "The Party" demands attention to words and pictures and purpose.
Related Articles