Inside KDHX
Inside KDHX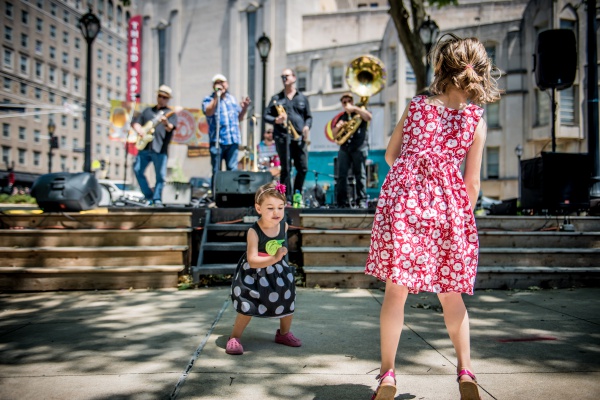 Festival Photos: First Annual KDHX Fest at Grand Center, Sunday, May 22
The First Annual KDHX Fest was held on Sunday at Grand Center. A variety of local bands performed in Strauss Park and at The Stage at KDHX, while deejays spun vinyl records in the Magnolia Cafe.
Participating bands included the Funky Butt Brass Band, Aaron Kamm and the One Drops, Thee Fine Lines, Bottle Rockets, River Bend, Jack Grelle & Ryan Koenig, the Vanilla Beans, the Gaslight Squares, and the Soulard Blues Band.
Photos by Ben Mudd, Bill Motchan, Caroline Philippone, Cory Miller, Gary Eckert, John Taylor, Karl Beck, and Valerie Tichacek.
Click here to see the complete collection of photos.