Inside KDHX
Inside KDHX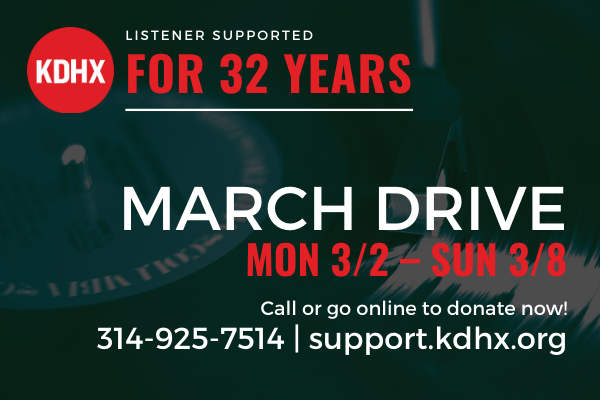 KDHX Drive – Monday, March 2 – Sunday, March 8
You never have to wait for one of our Drives to support KDHX's programming, but we welcome you to give during our next Drive beginning on Monday, March 2nd through Sunday, March 8th.
KDHX is listener supported, independent radio and our Drives are a great time to renew your support or give a first-time gift.
You can give anytime at support.kdhx.org.