Inside KDHX
Inside KDHX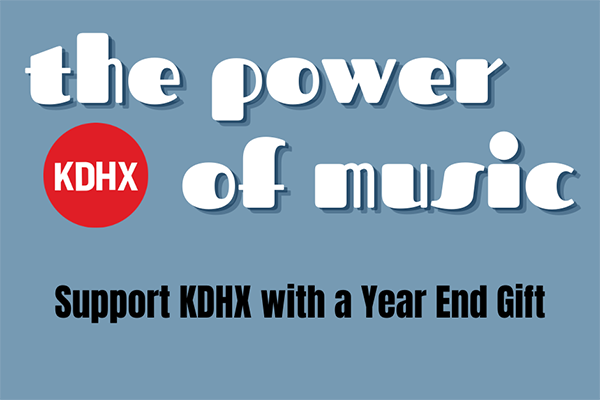 Support KDHX With A Year End Gift
Music stimulates and soothes. Music is a refuge. Music elicits joy.
Thanks to you, KDHX is here to provide you with the power of music whenever you need it. You can keep the KDHX airwaves filled with music with a year-end gift.
Please give as generously as you can by December 31, 2020.
Thank you from the staff and volunteers of KDHX!