Inside KDHX
Inside KDHX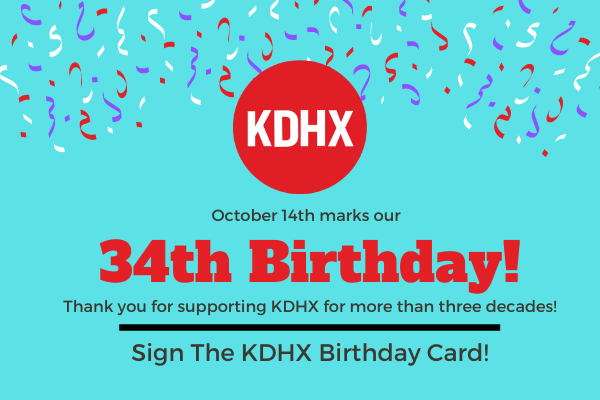 Sign The KDHX 34-Year Birthday Card!
KDHX is celebrating 34 years of broadcasting this October!
Thanks to everyone who has contributed to the success of this station for more than three decades. Whether you have contributed your time, your efforts, or your financial support, all of us thank you for collaborating with the staff and volunteers to make KDHX one of the most successful independent stations in the country.
We would love your help in celebrating KDHX by asking you to "sign" the KDHX Birthday Card. Please take a moment to share any birthday wishes, special messages or anything else you would like to share about your history with KDHX. 
Thank you!
The KDHX Team