Inside KDHX
Inside KDHX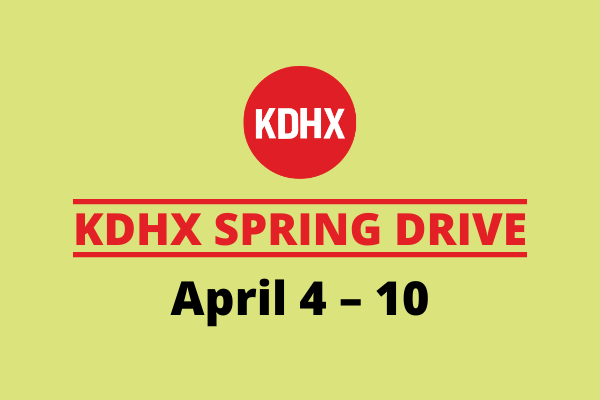 Donate to the KDHX Spring Drive
The KDHX on-air Drives are when the partners of KDHX–the listeners, the staff, the volunteers and donors–demonstrate that they are united in their passion to ensure that there is always an abundance of diverse, unique and entertaining music to be experienced every minute of the day on KDHX. Together, we make KDHX possible. 
Every gift has an impact and makes a difference. Please give as generously as you can. Support.KDHX.org
You are welcome to give by mail via check or with a gift from a Donor Advised Fund:
KDHX
3524 Washington Ave
St Louis, MO 63103
During the Drive, you can also call 314-925-7514 to give a gift during the hours of 7am to 7pm. Please call Andrea in Donor Relations with any questions. 314-925-7529.