Inside KDHX
Inside KDHX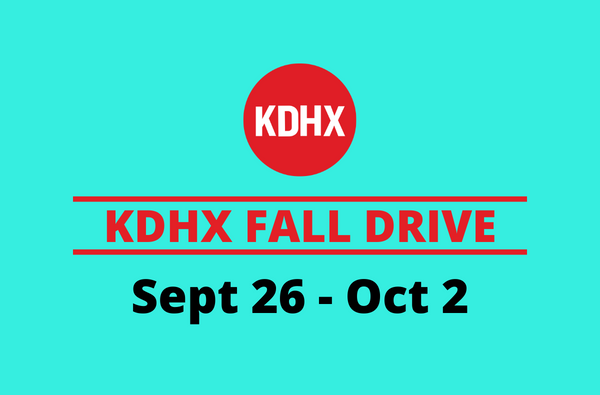 Contribute to the KDHX Fall Drive – September 26 to October 2
Thanks to listener-support, KDHX continues to provide joy, stimulation, inspiration and connection through our independent and commercial-free programming.
There are several ways that you can help during the Fall Drive:
You can give a financial gift of support with a monthly gift of $10 or more or with a single gift of any amount today or during the Drive. Support.KDHX.org
Inspire others to give. Ask your friends and family to give their first gift and ask them to include your name when they give online or when they call so we can thank you. 
Donate a vehicle you no longer need any time throughout the year or during the Fall Drive. Support.KDHX.org
You are welcome to give a financial gift by mail via check or with a gift from a Donor Advised Fund. Please send to:
KDHX
Donor Relations
3524 Washington Ave
St Louis, MO 63103
During the Drive–September 26 to October 2–you can also call 314-925-7514 to give a gift during the hours of 7am to 7pm. Please contact Andrea in Donor Relations with any questions or if you would like to give a gift before the Drive begins. Call 314-925-7529 or email This email address is being protected from spambots. You need JavaScript enabled to view it.
KDHX is a registered non-profit and is listed as Double Helix Corporation (DBA KDHX Community Media) with the IRS and the tax ID is 23-7170474.