Inside KDHX
Inside KDHX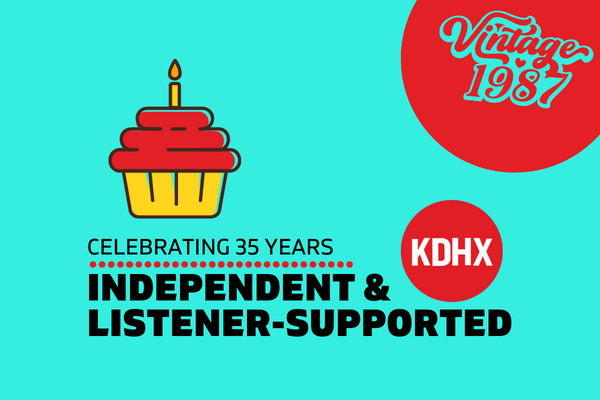 Sign The KDHX 35-Year Birthday Card!
This October KDHX is celebrating 35 years of broadcasting.
Thanks to listener-support, KDHX continues to provide joy, stimulation, inspiration and connection through our independent and commercial-free programming. 
There are many ways to support KDHX and we want to express our deepest gratitude to everyone who has contributed their time, shared their appreciation of KDHX with others, helped spread the word about the station with a KDHX T-shirt or a bumper sticker or given a financial gift with the donation of a vehicle or through individual giving. The partnership we have with you is why the station is here today. Thank you! 
We would love your help to celebrate this KDHX milestone by asking you to "sign" the KDHX Birthday Card. Please take a moment to share any birthday wishes, special messages or anything else you would like to share about your history with KDHX. 
Thank you!
Andrea
Donor Relations Director
(314) 925-7529
This email address is being protected from spambots. You need JavaScript enabled to view it.