Inside KDHX
Inside KDHX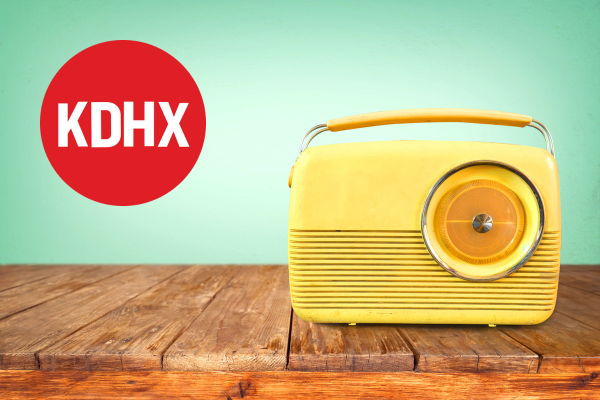 Become a KDHX Sunshine Donor
Contribute to the joys of summertime listening by becoming a KDHX Sunshine Donor.
Sunshine Donors help provide the extra support the station needs during the summer months by giving their annual gift in June or July every year.
In addition to all the great music you'll hear this summer, KDHX will also continue to connect you to your community and help to keep your calendar filled with events and live music in our region all summer long. Wherever you happen to be in the coming months – sitting poolside, out in the yard, on the road, or working hard – KDHX is here for you on the live stream at KDHX.org and at 88.1 FM. 
Please give as generously as you can this summer! Listener support makes everything that KDHX provides possible.
Visit support.KDHX.org to give a monthly or a single gift, to donate a vehicle or to donate real estate. 
You can also give a gift via Donor Advised Fund or an IRA Distribution. 
KDHX
3524 Washington Ave
St Louis, MO 63103
You can reach Donor Relations at: 314-925-7529 or This email address is being protected from spambots. You need JavaScript enabled to view it.
KDHX is a registered non-profit and is listed as Double Helix Corporation (DBA KDHX Community Media) with the IRS and the tax ID is 23-7170474.