Inside KDHX
Inside KDHX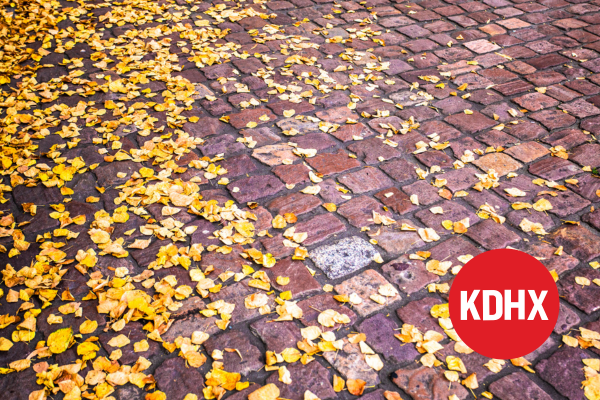 New Season, New Opportunities at KDHX
As we welcome the fall season, we have a lot to be excited about at KDHX. Personally, I am excited for college football season to kick off and to cheer on my alma mater - the Mississippi State Bulldogs. 
This fall at KDHX, we are excited to usher in a new season of opportunities. The shared love of independent, diverse, and local music bonds KDHX listeners, supporters, volunteers, and staff. KDHX is one of the country's most enduring and successful independent community radio stations because it unites us with the power of music and the joy of discovery. 
Looking forward, KDHX continues to evolve and grow. We have taken steps to make the station welcoming and make sure the station showcases a wide variety of musical styles and genres. Off the air, here are some ways you can engage with us:
Community Events
This fall, we are excited to engage with listeners at community events like Music at the Intersection on September 9-10 and Tower Grove Pride on September 23-24. Visit our table to say hello and grab the latest KDHX sticker!
New Director of Volunteer Connections
Recognizing the vital role of volunteers in our 36-year history, we are enhancing the volunteer experience at KDHX. On August 15, Andrea Dunn, current Director of Donor Relations, took charge as the first Director of Volunteer Connections, proactively planning social events, gathering feedback, and hosting one-on-one meetings to ensure our volunteers are valued. 
Currently Seeking New DJs
KDHX is welcoming new DJs to the airwaves. Apply now on KDHX.org. DJ Jackie T premiered her new show, "Full Circle" on August 13, and DJ Nick kicks off "Get Around Sound" on September 14. We have DJs in training that will be added to the airwaves soon, continuing KDHX's 36-year history of increasing community participation in radio so that diverse and independent voices enrich our audiences' perspectives.
Listen Live & Local
Our monthly Listen Live & Local series, generously supported by our donors, shines a spotlight on local talent. Catch live in-studio performances and interviews with KDHX DJs on 88.1 and our YouTube Channel. Join us on September 12 for a session with Orangetree. 
As we move forward, the power of music and the joy of discovery remains at the heart of KDHX. Your involvement, whether as a listener, donor, or volunteer, fuels our mission to keep independent programming free and accessible. 
Excited to move into year 36 of independent and listener-supported community radio,
Kelly K. Wells
Executive Director