Inside KDHX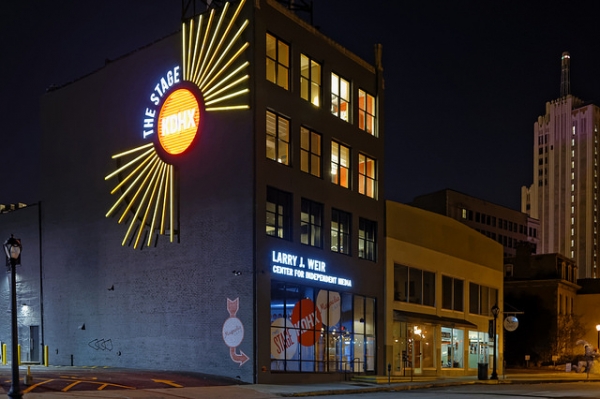 KDHX Year End Update
Questions and answers from KDHX as we close out 2015 and look to the future.
1. I've heard a lot of rumors about KDHX. What's going on?
When KDHX moved into our new building in December of 2013, we had raised $2.5 million towards the cost of the building and the construction. However, that did not cover the full cost of the building and we still have fundraising to do to cover building expenses.
The added expenses of the new building have made it difficult to meet our obligations. While no wrongdoing has occurred, some bad decisions were made due to a shortfall in revenue. Those decisions created a financial situation that made our aggressive fall drive urgent and necessary.
2. I've always supported KDHX, but I want to know that my donation will be used wisely.
The staff and board of KDHX have been working closely together to review and reinstitute established internal controls to enable good financial decisions. We have sought and followed the input of experts. We are committed to careful strategic planning and the implementation of a realistic budget.
KDHX's 28-year history of donor-supported media is our greatest asset and contributes to making KDHX the unique community that it is. We wouldn't be here without you and we know the future is bright with the community's support.
3. I heard about the payroll taxes. What's being done to correct the situation?
The KDHX Board of Directors has been working with a local accounting firm to take care of the back payroll taxes owed. The firm is working on our behalf with the IRS to bring us current.
The successful August drive allowed KDHX to set aside money to pay the taxes in a process advised by our accountant.
4. How are KDHX's finances now? Are all the debts paid? 
Thanks to overwhelming support during our August drive, we raised $250,000 and paid down our most urgent expenses. It also allowed a cushion to cover payroll and other critical expenses in the subsequent months.
What the drive did not pay for was what we still owe on the building. That amount is about $2.5 million. Think of your mortgage and the amount of time it takes to pay off the loan. KDHX is working diligently to secure major donations, grants and funding to help retire the debt.
5. Will the station host another pledge drive before the end of the year? When is the next pledge drive? 
We have planned our usual end-of-year campaign that will be conducted through a coordination of direct mail and an increased amount of on-air spots. We are planning a late winter drive for February 2016, followed by two other seven-day drives during the year.
6. Why should I support KDHX?
KDHX has a unique impact on the community, not only in Saint Louis but around the country. Over 150 volunteers support the station operations every week with their expertise and passion. KDHX supports and connects the non profit and music communities through 88.1 FM, KDHX.org, the Stage and the Folk School.
We partner with significant cultural institutions such as the Missouri History Museum, Nine Network, the Pulitzer Center for the Arts, the Sheldon Concert Hall, the Missouri Botanical Garden, Saint Louis Art Museum, Grand Center and many more. The station is a media sponsor for signature community events and festivals such as Saint Louis Earth Day, Music at the Intersection, St. Louis International Film Festival, Sauce Magazine's Harvest Festival, St. Lou Fringe Fest and many others. These sponsorships represent a significant investment in spurring creative expression and civic participation resulting in a more vibrant Saint Louis that makes us proud.