Inside KDHX
Inside KDHX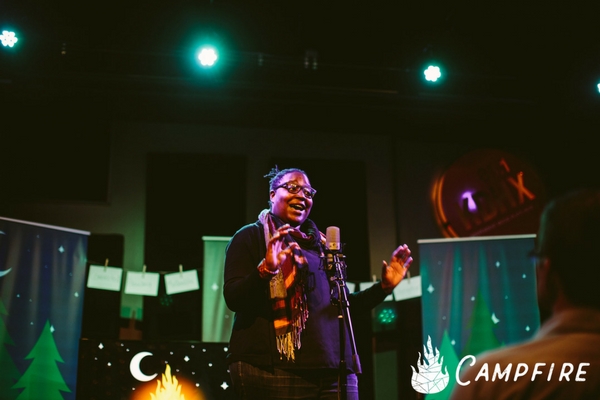 KDHX and Campfire partner up for live Campfires and podcast
KDHX Community Media and Campfire, an organization focused on the stories and discussions about life and how we live it, are forming a new partnership. Over the last year, Campfire has expanded their podcast and educational opportunities to further build their popular monthly event. After a successful Season at The Stage at KDHX, the two organizations realized the alignment in mission and work that could be grown.
Starting with Campfire's Season 5,  all live events for the next year will be held at The Stage at KDHX and all Campfire at Home podcast episodes will be co-branded with and hosted by KDHX (made available wherever KDHX Podcasts are, including iTunes).  
Campfire's mission is to invite people into meaningful, sincere discussions about life and how we live it using a distinct format and important life questions. Through an innovative storytelling model based on the Hero's Journey and group facilitation techniques, Campfire makes our storytellers story about everyone in the room. 
Campfire put together this video that dives deeper into the Campfire at Home podcast and it's move to KDHX.
Related Articles