Listen Live
KDHX Listen Live and Local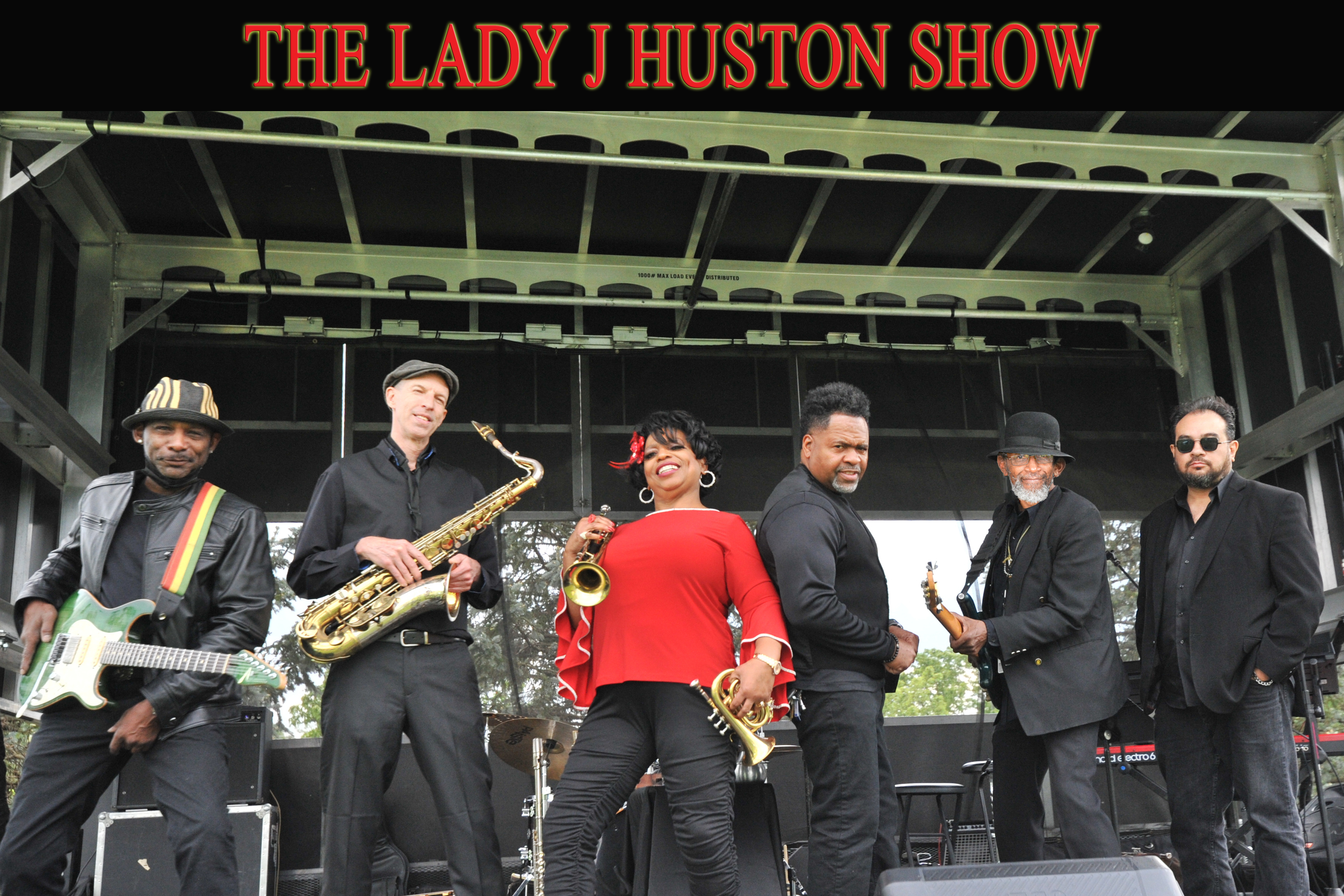 KDHX presents Listen Live & Local Featuring The Lady J Huston Show
KDHX Presents Listen Live & Local Featuring The Lady J Huston Show
Join us on Tuesday, October 5, at 7:00 PM ct for Listen Live with The Lady J Huston Show. This online event will stream live on the KDHX YouTube page at YouTube.com/KDHX with a portion also broadcasting live on 88.1FM.
Sponsored by Missouri History Museum.
---
From www.ladyjhuston.com
Lady J Huston is respected as one of the most spectacular entertainers on the music scene! She is renown for her captivating vocals and mesmerizing stage presence!  Lady J was inspired to sing and dance by her mother, Loyce (Pickens) Huston, a highly acclaimed songstress amongst St. Louis for Gospel, Jazz & Blues. She helped launch the careers of many musicians and entertainers.
Just in her teens, Lady J got her first taste of fame with a national star as vocalist with Rock 'n Roll Hall of Famer, Johnnie Johnson  (a.k.a. Father of Rock 'n Roll piano), who was Chuck Berry's original pianist in which the song "Johnny B. Good" was written in honor of.
At 18, she began touring the United States with the legendary Blues & Rock 'n Roll Hall of Famer, Albert "Blues Boy" King band for several years as lead Trumpeter, then horn section leader, and eventually moved up the ranks as Music Director, as well as opening act while being the only female in the band. She performed amongst music legends such as Muddy Waters, John Lee Hooker, B.B. King, Etta James, Millie Jackson, Bo Didley, KoKo Taylor, Bobby Blue Bland, and many others. Lady J also performed with Albert King on the only known, fully televised, performance featuring his band on the "Maintenance Shop Blues" PBS special.
Lady J Huston had her eyes set on the bright city lights and entertainment mecca of the world, Las Vegas, NV where she resided for 25 years.  This was another pivotal career advancement where she formed her dynamic band, Lady J Huston and The Fireballs.  The group opened for multiple national acts as well as headlining in showrooms, concert halls, Blues and Jazz festivals, nightclubs, private corporate events and more.  In 2009, she received her first Blues award with the Las Vegas Black Music Association (BMA) for Best Blues Performer which began her reign as the Las Vegas Queen of the Blues.  She and her band continued winning a string of awards as Best Blues Band and Best Blues Performer.  In 2013 they were inducted into the Entertainment Consumers' Exchange & Fans Entertainment Hall of Fame. 
Other Las Vegas highlights include:
- Biographee in multiple Marquis Who's Who of America publications
- Biographee in the Distinguished Women and Men of Southern Nevada
- Featured story on World News Tonight with Diane Sawyer
- Season 3 of America's Got Talent and performed in the Finale episode with the Audition All Stars
- Recorded several independent CDs
- Feature stories in multiple magazines, newspapers and other media