Listen Live
KDHX Listen Live and Local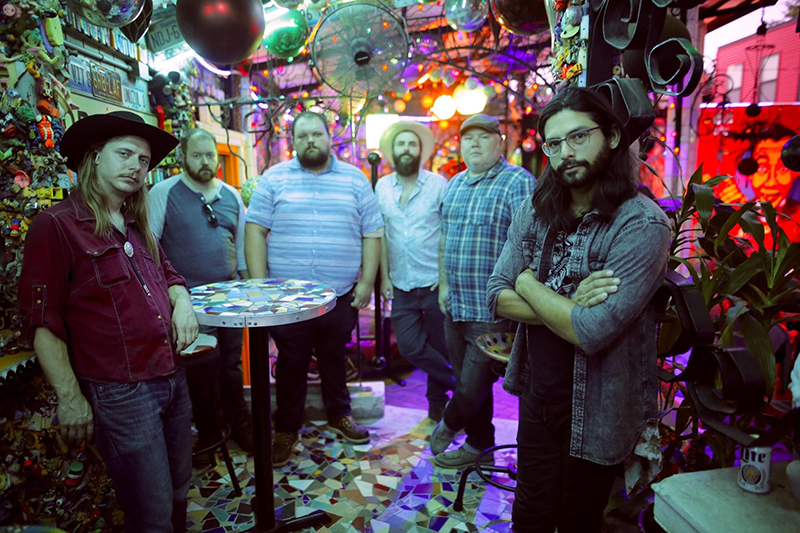 April 12 - KDHX Presents Listen Live & Local featuring Nick Gusman
KDHX Presents Listen Live & Local featuring Nick Gusman
Join us on Tuesday, April 12, at 7:00 PM ct for Listen Live with Nick Gusman. This online event will stream live on the KDHX YouTube page at YouTube.com/KDHX with a portion also broadcasting live on 88.1FM.
Sponsored by Missouri History Museum.
---
From Nick Gusman:
Nick Gusman sings about stray dogs, river boats and his family's Southern Missouri  homestead with the kind of passion most artists reserve for songs about love and heartbreak. That's because Gusman's songs are about love – and identity and freedom and other big ideas – wrapped in lyrics about things he encounters in his daily life. 
As his skill at writing and performing have developed, he's gained an equally passionate, growing audience, not just in his native St. Louis, but across the U.S. He's toured extensively in this country and opened for established and rising acts like Chris Knight and Charlie Crockett. He and his band, Nick Gusman and The Coyotes, are scheduled for a European tour in the winter. 
The youngest of four siblings, Nick grew up in working class south St. Louis and at age 18 began writing songs. Music and performing are in Gusman's blood. His grandfather played country music in the then-rowdy bars of St. Louis's South Broadway strip. Today, Gusman plays in some of those same, newly popular venues with his grandfather's 1943 Martin 000-18 guitar. 
Hearing his older siblings musical interests like Nirvana, Counting Crows and Green Day, he used to mimic the bands' styles. (Gusman is not shy about knowing every word to every Beastie Boys song.) Picking up a little something from every musical interest along the way, Gusman found his home in Woody Guthrie. Intrigued by the passion of folk music, he immersed himself in musical history, and fell in love with country, blues and other American-grown genres. As a result , Gusman's own style is nearly impossible to pigeonhole.