KDHX Listen Live and Local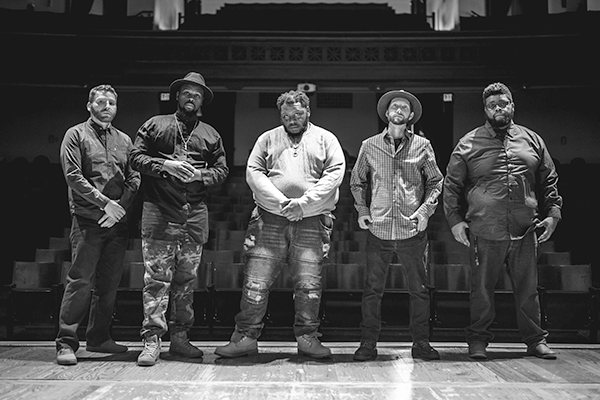 RESCHEDULED - KDHX Presents Listen Live & Local featuring iLLPHONiCS
KDHX Presents Listen Live & Local featuring iLLPHONiCS.
Join us on Tuesday, January 10, 2023 at 7:00 PM ct for the rescheduled Listen Live and Local with iLLPHONiCS. This online event will stream live on the KDHX YouTube page at YouTube.com/KDHX with a portion also broadcasting live on 88.1FM.
Sponsored by Missouri History Museum.
---
From iLLPHONiCS.net:
iLLPHONiCS is comprised of original founding members Larry Morris, Keith Moore, Kevin Koehler, Simon Chervitz, and Chaz Brew, and the recent addition drummer Jerren Garret in 2021. The band, after 16 years, continues to combine their specialized talents to create a soulful concoction of different styles; hip-hop music for the next generation. Since the band's formation, they've consistently made some of the most groundbreaking music out of the Midwest, if not nationwide. Characterized by masterful lyricism wrapped in a symphony of jazzy bass lines, sharp drums, crisp guitars, and ever‐evolving keys, each iLLPHONiCS performance screams a good time, captivating audiences from Los Angeles to New York City.