Listen Live
KDHX Listen Live and Local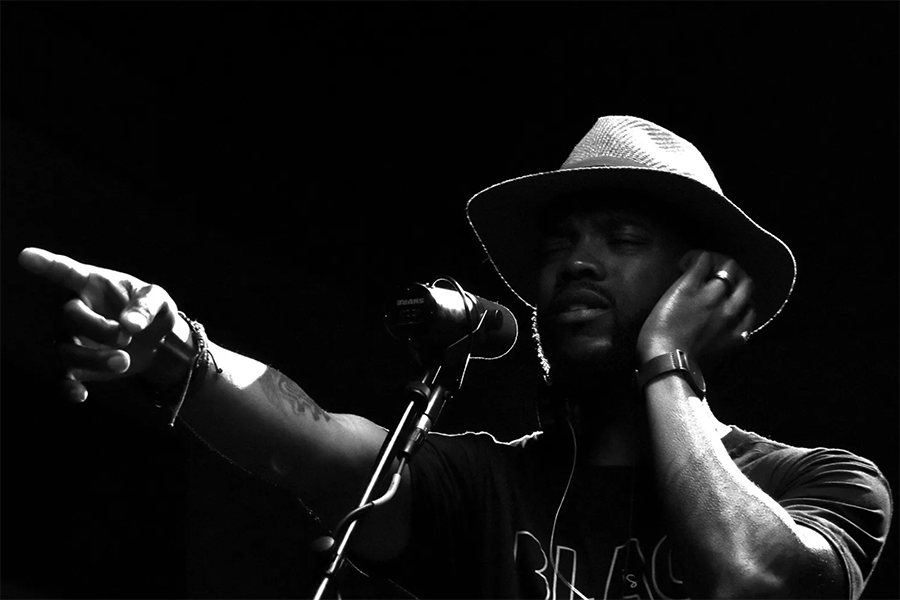 KDHX Presents Listen Live & Local featuring Stringz EMB - January 10, 2023
KDHX Presents Listen Live & Local featuring Stringz EMB
Join us on Tuesday, January 10 at 7:00 PM ct for Listen Live & Local featuring Stringz EMB. This online event will stream live on the KDHX YouTube page at YouTube.com/KDHX with a portion also broadcasting live on 88.1FM.
---
From: stringzemb.com
Gregory Bowdry, better known by his stage name Stringz EMB, is a St. Louis-born, award winning American singer, songwriter, record producer, national performer, entrepreneur, and community advocate.
Dating back to 2014, Stringz EMB & Super Producer PJ Fresh, have been brewing up the magic of his records inside the beautifully ambient Sawhorse Studio;. the same studio that housed several world renown projects. One of the most recent works being the Psychedelic Furs, "Made of Rain," produced by Guns N' Roses guitarist Richard Fortus.
Touring from coast to coast, Stringz EMB has performed with & opened for artists such as ATG of Discrepancies, Bubba Sparxx, and Murphy Lee of the St. Lunatics. In the midst of touring the world, the young artist even hustled his way into a huge collaboration with Jamaican-born, vocal recording artist, Javada, titled, "Only Ting." You can hear energetic track on his sophomore album, "É legato a," currently available on all streaming platforms. His most recent stand out performances happened early August & September 2021. He headlined a packed house at Diamond Music Hall in St. Peter's, MO. As a result of his successful show, he hustled up a spot as an opener for the legendary Lyfe Jennings. Because of his soulfully raspy tone & story telling abilities, the young artist was a PERFECT fit for the event's sold out crowd. He was appointed a mission & he exceeded expectations. So much so, that he was also pulled along for the remaining leg of Lyfe Jennings' tour. Be sure to lookout for Stringz EMB this summer as he's set to open for the Icon Wiz Khalifa & Logic on their Vinyl Verse tour.
The young artist draws his musical influence from legendary musicians such as James Brown, Ray Charles, John Legend, Anthony Hamilton, Anderson .Paak, B.O.B., Drake, and Young Thug. His unique blend of soulful crooning, angelic harmonies, heavy bass, and live instrumentation, produces one of the biggest sounds we've ever heard.
Can't say this for all, but it's pretty easy to fall in love with Stringz EMB, the person. Outside of music he is HUGE on family. He spends most of his weekends either coordinating or participating in various family events. He loves to cook, & the grill is where he finds his peace. With his wife, Dr. Katrina Thompson-Bowdry, on his side, he also enjoys traveling to other countries to experience their food and culture. He's even taken his love of food to the next level. His latest creation, Monster Sauce (@monstersaucestl), has been deemed by many as the spiciest, yet tastiest sauce on the market. Packed with some of the hottest peppers known to man; calmly melded with some of the most nostalgic tropical fruit grown in nature. This sauce gives a kick like none other!
This rising star is definitely one that you should keep on your radar.