Music News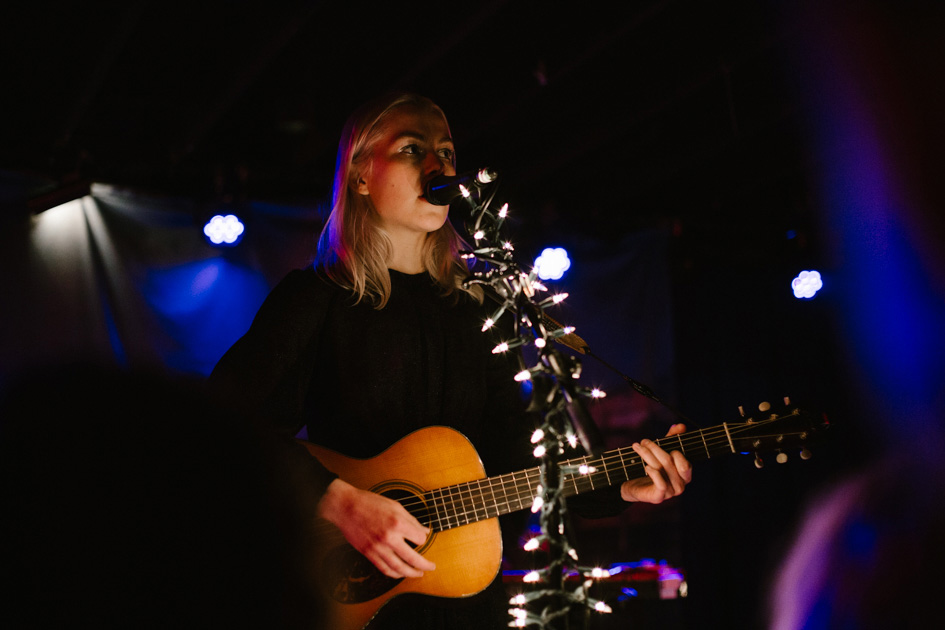 Phoebe Bridgers shares five of her Record Store Day 2018 picks
Written by

Nick Acquisto
Emerging singer/songwriter Phoebe Bridgers has the distinction of being the 2018 Slingshot featured artist for April. So with Record Store Day 2018 around the corner on Saturday, April 21, we asked Bridgers to take some time to clue us in on the top five records she'd like to nab.
"The best thing coming out in my opinion is Neil Young "Live at the Roxy" Double LP of the first time he ever played "Tonight's the Night" live. It's also kind of impossible to imagine him playing the Roxy so I have no idea what to expect.
I'm also really excited about the "Brawlers" Tom Waits double LP.  Orphans is one of my favorite records, "Road to Peace" and his "Sea of Love" are highlights. 
"The Story of Yum Yum and Dragon," The Flaming Lips 7 inch should be interesting. Apparently it's about the taste of a kind of beer. I'm here for it.
Noah Gundersen's "Live at KEXP" 7" will be amazing. Having seen him live more times than I can count, I can say that without hesitation. His band is amazing and it sounds incredible when he and his sister Abby sing together. It's really cool to hear how they interpret the songs from White Noise live.
And finally Ben Kweller is reprinting "Sha Sha", one of my favorite records of all time.  Does putting this on my list guarantee me a copy? Please?"
Check out the full list of Record Store Day 2018 releases.
We would have made a Spotify playlist of some songs as her selections, but as everybody knows the record shops are the only way to get these exclusives analog goods.
***
Bidgers performed to a sold out crowd at the Blueberry Hill Duck Room on April 10, 2018. The band Daddy Issues opened the show.
Click the photo below to check out the full gallery of photos from the concert by Abigail Gillardi.
See Phoebe Bridgers' video for the song, "Emotional Motion Sickness" from her album, "Stranger in the Alps" on Dead Oceans.