Music News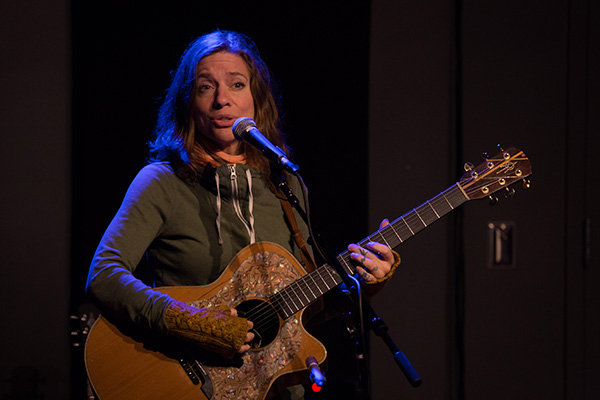 In Pictures: Ani DiFranco Live Recording at The Stage
Written by

KDHX
The Stage at KDHX was honored to host a live broadcast recording of the legendary singer/songwriter/poet Ani DiFranco on June 9, 2018.
In town on tour in support of her latest album, "Binary," DiFranco recorded a short performance and interview segment which was later re-aired for broadcast on The Future Is Now with Chris Sanley.
The session was viewed by a small group of KDHX Sound Investors who got a special behind-the-scenes look at the production work of a live recording session.
Be sure to check out the full set of photos by Monica Mileur.