Music News
Music News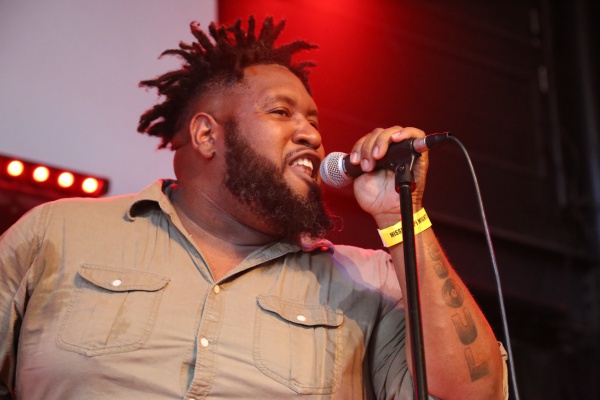 Concert photos: Summer Gras Sizzles At The Old Rock House, Saturday, June 11
By
The 90° heat Saturday evening at the edge of Soulard was not optimal for dancing. At the stage outside the Old Rock House, one lone soul bobbed, weaved, twisted and dipped.
A gentleman standing next to me leaned over and said, "Man, that guy in the black sports jacket must really be hot."
The comment marked the observer as an out-of-towner. The dancer in the dark suit was Beatle Bob. I suppose his presence qualified the event as a happening, even without Ivan Neville's Dumpstaphunk for the first time in the three-year history of Summer Gras.
This year's Summer Gras had its usual New Orleans flavor (including boiled crawfish and hurricanes), but it leaned heavily on local artists. The Provels started things off while the sun was still beating down. They played the outdoor stage where the pavement was hot enough to melt cheese.
After the Provels finished their set, things moved indoors for a bit and the crunch-funk specialists Hazard To Ya Booty took the stage. Frontman Ryan Stewart handily led the group through a number of soul, funk and R&B classics like the Average White Band's "Pick Up The Pieces."
Inside the Old Rock House for Hazard To Ya Booty, far more audience members danced. I saw old hippies, Millennial South City hipsters, and Beatle Bob, who stuck around for the entire set before venturing out into the night.
Summer Gras continued outside again with Al Holliday and the Eastside Rhythm Band, followed by the Grooveliner and Funky Butt Brass Band.
Photos by Bill Motchan
Click here to see the complete collection of photos.