Music News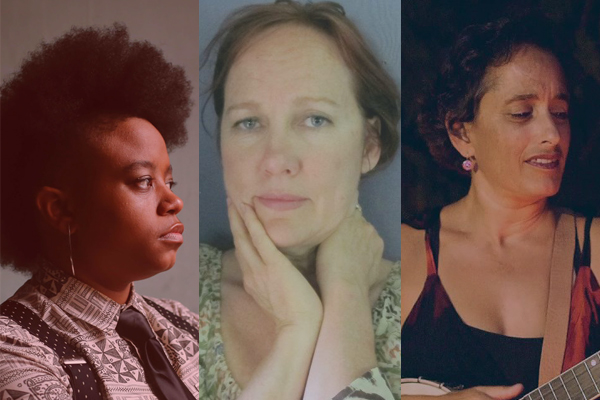 Preview: St. Louis Folk and Roots Festival
Every spring, St. Louis Folk and Roots Festival brings some of the biggest names in Americana to The Sheldon and The Stage at KDHX. The 2019 headliner is the two-time Grammy nominated singer-songwriter, Iris DeMent.
The weekend-long, multidisciplinary event kicks off Thursday, March 21 with the annual Murder Ballad Ball, where high-profile St. Louis musicians like Ryan Koenig and TJ Muller perform their own takes on some of the darkest songs in their genres.
On Friday, Amythyst Kiah, Ben Hunter and Joe Seamons, and evening headliners, Jesse Lege, Joel Savoy and Chris Stafford play the Sheldon Ballroom starting at 8 pm. The following morning, the Blue Canyon Boys take the Stage at KDHX at 11 am. Throughout the day, there are workshops at The Folk School, and at 4 pm, a square dance with calling by Evie Ladin. Saturday night, the Evie Ladin Band and festival headliner, Iris DeMent, perform at the Sheldon Concert Hall at 8 pm. Check out the full schedule below.
Tickets to St. Louis Folk and Roots Festival are on sale for $20 - $35 a concert or $60 for a three-day pass. For more information, visit folkandrootsfestival.com.
THURSDAY, MARCH 21
THE STAGE AT KDHX / 8 PM
Murder Ballad Ball
FRIDAY, MARCH 22
THE SHELDON BALLROOM / 8 PM
Jesse Lege & Joel Savoy w/ Chris Stafford
SATURDAY, MARCH 23
THE STAGE AT KDHX / 11 AM
THE FOLK SCHOOL OF KDHX / 12 PM
Workshops
THE STAGE AT KDHX / 4 PM
Square dance w/ calling by Evie Ladin
THE SHELDON CONCERT HALL / 8 PM