Music News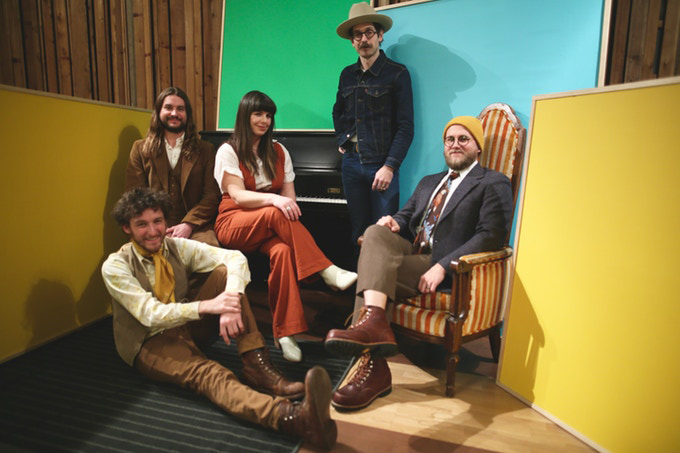 Beth Bombara Shares Her Top Record Store Day Picks
Earlier this week, KDHX reached out to St. Louis singer-songwriter, Beth Bombara, to share some of her most-anticipated Record Store Day releases. Like Bombara's own music, the choices are simultaneously cool, thoughtful and surprisingly eclectic:
"I love digging into the history of artists like Lightning Hopkins and Woody Guthrie and to feel the relevancy of it for our times. The Weezer [album] is super nostalgic for me – I discovered the band at a pivotal point in my teenage years. So I will always have a soft spot for the 'Blue Album' and 'Pinkerton.'
Also, I've seen Lilly Hiatt play a lot and really respect her work ethic. I think we have a lot in common – we both worked as Jimmy John's delivery drivers at one point. It seems like she has really hit her stride with the last album, and I'm very excited for her." 
Courtney Barnett / "Everybody Here Hates You" / Mom + Pop
John Hiatt & Lilly Hiatt / "You Must Go" w/ "All Kinds of People" / New West
Lightnin' Hopkins / 'Strums the Blues' / Third Man 
Weezer / 'Dusty Gems & Raw Nuggets' / Rough Trade 
Woody Guthrie / "I Don't Like The Way This World's A-Treatin' Me" / Omnivore
Record Store Day begins at 10 am on Saturday, April 13, with Euclid Records, Music Record Shop, Planet Score Records, The Record Space, and Vintage Vinyl all hosting a full day of live performances and DJ sets.
Beth Bombara is currently working on a new album, Evergreen, due out later this year.