Music News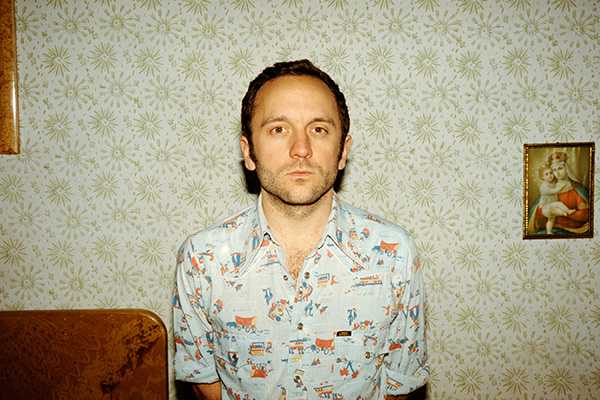 Ian Fisher: Local Musician Turned World-traveler Pens Song for Independent Radio
Written by

KDHX
It's been more than a decade since Ian Fisher left his home state of Missouri and moved to Europe, forever changing his life and his music.
With songs that combine an international lyrical perspective and a world-traveler's musical influences with Americana roots, Fisher has remained on the road ever since emigrating, penning more than 1,500 songs while also playing hundreds of concerts around Europe, North America, and Africa and performing in a handful of theater pieces in Vienna and Munich. 
For his upcoming record, "American Standards," set to be released on February 19, 2021, he decided to take a leap of faith and work with a producer for the first time. In March 2019, Fisher took more than 300 demos to the picturesque studio of producer, René Mühlberger, in the Austrian countryside. Together with his band, they whittled down that list to the 10 best tracks, most of which were Americana songs Fisher had written while in Nashville. Songs that sound just as nostalgic for the Midwestern culture he comes from as they are critical of it.
One of those songs - "AAA Station" speaks to his time spent in cars, driving across the United States trying to find independent and creative radio stations. (AAA meaning an Adult Album Alternative radio format.)
The video for the song - debuting on the KDHX Facebook page - includes images of KDHX in what Fishers describes as "a love song to those DJs, the solitary soul-pioneers, those life-guards of the airwaves - they are heroes."
"When I come back from Europe to visit the U.S., I'm struck by how much time I spend in cars and how much the society itself is shaped by them," Fisher said. "In Europe I nearly live on trains, planes, and buses. Surrounded by strangers. In America, the car shapes you. Lonely and contemplative on some endless highway, just you and a radio. The song like a voice in your head."
Fisher credits time spent listening to KDHX as a youth for opening his eyes to the bigger world of music around him.
"Growing up in Ste. Genevieve, KDHX was on the bottom of my dial and I was at the bottom of their antenna's reach," Fisher said. "Until I found them, I thought radio was just some Clear Channel corporately curated playlist. Like the band t-shirts you used to find at Spencer's or the CDs at Walmart. A top-down version of culture. Cold and lifeless. KDHX's anarchic approach was the opposite. It felt human to me." 
Fisher says KDHX's diverse musical lineup and community-based attitude were enlightening for small-town teenager.
"They opened my eyes to what was beyond major label pop and classic rock and to what St. Louis had to offer beyond Cardinals games and a high crime rate. Through the frame they drew in the air, I heard everything from Brazil to the Balkans and always with St. Louis in the middle of it all," said Fisher. "From the other side of the world, I look back now nostalgically on Sunday drives through the Missouri countryside in fall listening to bluegrass and actually enjoying it for the first time. Though luckily KDHX isn't exclusively an AAA radio station, they are AAA enough for me."
Fisher says that he wrote the song for KDHX and other independent media voices "for the times we are all going through." 
"To me, KDHX stands for community," he said. "It stands for pluralism. It's a musical manifestation of democracy. KDHX fights the good fight. They deserve much more than this song."