Music News
Music News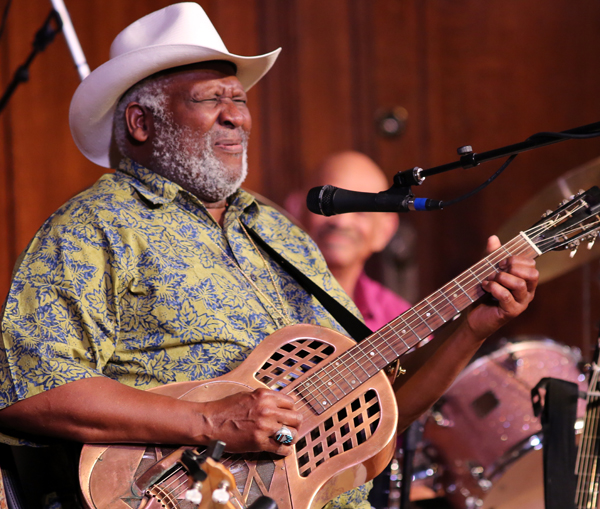 Concert photos: Taj Mahal and the Trio at the Sheldon Concert Hall, Sunday, April 17
By Bill Motchan
Music came naturally to Henry St. Claire Fredericks, Jr. The artist—now known as Taj Mahal—grew up with a wide array of music. His father was a jazz pianist, his mother was a gospel singer.
The blues legend led his trio through a bluesy set at the Sheldon Concert Hall on Sunday night before a packed house. His gravelly voice and mellow guitar were on display during this virtuoso performance.
Although music was his calling, Mahal's first gig was as a foreman on a dairy farm. He actually studied agriculture at the University of Massachusetts. That's also where he started The Elektras, the go-to band at UMASS.
When he graduated, Mahal went to Los Angeles instead of heading back to milking cows. He started The Rising Sons there in 1964. The band had another guitarist of some note, Ry Cooder.
Over the years, Mahal has played alongside other blues icons, inc. Muddy Waters, Junior Wells, Buddy Guy and Howlin' Wolf. In between tours, Mahal has ventured into other musical expeditions and has worked on several Grammy-winning movie soundtracks.
Photos by Bill Motchan.
 Click here to see the complete collection of photos.
Related Articles