Music News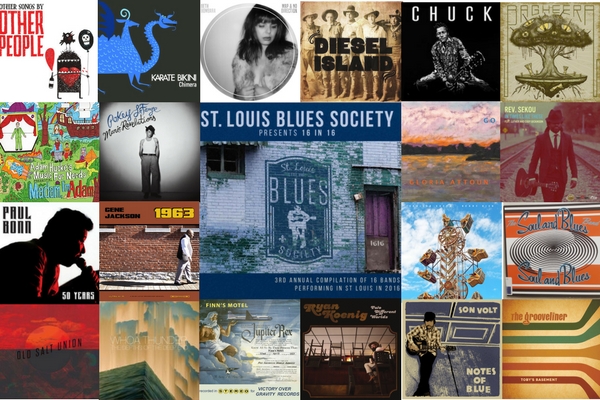 KDHX Top Local Spins 2017
KDHX plays new music from St. Louis artists more times to count, but we did it anyway. There's a lot and this list culls the most spun.  
St. Louis Blues Society's '16 in '16' topped this year's list with new recordings from the city's most notable blues musicians. This volume features David Dee, Tom Hall, The Fab Foehners, Leroy Pierson, Little Rachel, Sweetie & the Toothaches, Papa Ray and many others.
Station favorite Beth Bombara and her album, 'Map & No Direction' and Finn's Motel's 'Jupiter Rex' released after an eleven-year hiatus, tie as the second most spun on this year's list with 77 spins. The amount of local artists that get airtime on KDHX goes on and on. This list represents just the most spun albums and EPs that have been released this year. We take pride in being the station that consistently celebrates the great music of the St. Louis area as we have now for over 30 years!
In other Best of 2017 coverage, see the Top Spins of 2017 and don't miss the KDHX DJ Top Ten Albums of 2017.
Data is based on spins from November 1, 2016 to December 10, 2017. Only 2017 albums and EPs by St. Louis-area bands with 15 spins or more were included.
Related Articles