Music Reviews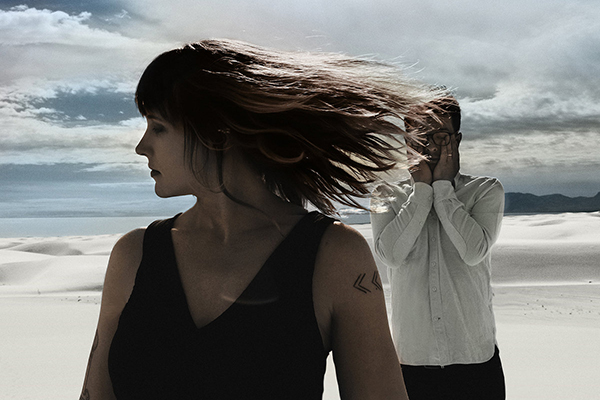 Wye Oak: 'The Louder I Call, The Faster It Runs'
Written by

Rebecca Bodicky
I have been listening to Wye Oak's "The Louder I Call, the Faster It Runs" over and over and I haven't been able to put anything about it into words. The album isn't complex like it was set out to be an intentional enigma, but is both stimulating and loose enough, musically and lyrically, to remain a mystery.
"(tuning)" at a whopping 36 seconds, could be the best blast off for their album, though subtle. I went back through their past two albums, "Shriek" and "Tween" and both of the first songs on them had a long, silently developing intro of the lead in to the music around 35-45 seconds. The instruments come in gradually after that. On their new album, the instruments begin in the next song, "The Instrument."
Here's the first verse:
"Suffering
I remember suffering
Feeling heat and then the lack of it
But not so much what the difference is"
In essence, this is what the album is about, a back and forth of polarities, of running breathlessly after a relationship that is coming to an end. It also seems that there is a comfort (and discomfort) in self recognition that runs as an undercurrent. Even though the intent of each song is different, the songs are all somewhat similar; they all have repetitive verses and choruses. And even though they leave you wondering what they're about, you still wind up thinking of them as familiar. After many listens, I might like the songs best separately and not as an album.
Certain lyrics ring through my head, later on, such as on "Lifer," which are repeated on several choruses:
"Did you say that I was the lifer?
Did you say that life could be better?"
Jen Wassner's voice, flaoting like meteors over your head, is responsible for so much of their sound, paired with Andy Stack's on-target accompaniment. Pairing her harmony above his synthesizer and the guitar she shreds so well, Wassner conducts each song as though a magician pulling the handkerchief away to reveal the coin which has disappeared.
Intentionally vague, Wye Oak, with their indie-synthy-rhythmic sound, have created an album which is memorable in bits and pieces.
There is a hint of self awareness and inquiry into another's opinion. A lot of the album's lyrics seem to be about self discovery in the process of joining another. Could this be love? What kind of partnership is this? What are we supposed to feel when listening, what are we supposed to take away? Thoughts are introduced but not resolved, the songs are deliberately incomplete. 
The last song of the album, "I Know It's Real" concludes with this verse:
"Think of me
I am not my shadow
And this is all you need to know"
The Wye Oak duo hail from Baltimore, Maryland: Andy Stack (drums, keyboards, backup vocals) and Jenn Wasner (vocals, guitars, and as of recently, bass).
They will be performing at The Ready Room on May, 25, 2018.