Music Reviews
Music Reviews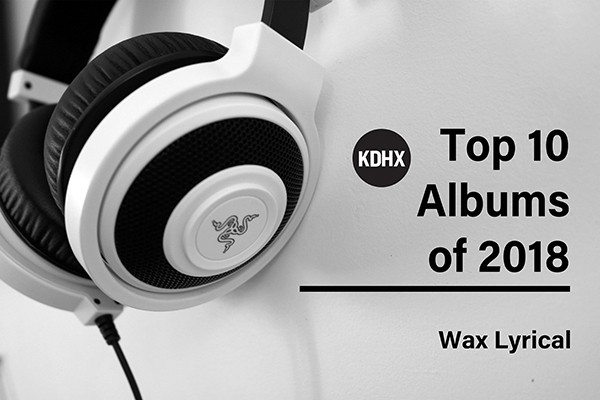 Top 10 Albums of 2018: Wax Lyrical
By Ronnie Wisdom
Wax Lyrical
2018 was a strong year for new female artists like Anna Burch and Haley Heynderickx, as well as established artists like Courtney Barnett, Neko Case and Eleanor Friedberger. All of the albums on this list are well worth an exploration for those who appreciate the craft of songwriting. 
Courtney Barnett / 'Tell Me How You Really Feel' / Mom+Pop
Anna Burch / 'Quit the Curse' / Polyvinyl
Neko Case / 'Hell On' / Anti-
Lucy Dacus / 'Historian' / Matador
Eleanor Friedberger / 'Rebound' / Frenchkiss
Haley Heynderickx / 'I Need to Start a Garden' / Mama Bird Recording Co.
Mitski / 'Be the Cowboy' / Dead Oceans
Rosali / 'Trouble Anyway' / Scissor Trail
U.S. Girls / 'In a Poem' / 4AD
Lucy Wainwright Roche / 'Little Beast' / Tone Tree Music 
Listen to Wax Lyrical, a showcase for the best new artists in an eclectic mix of genres, on Tuesdays from 7 - 9 pm.