Music Reviews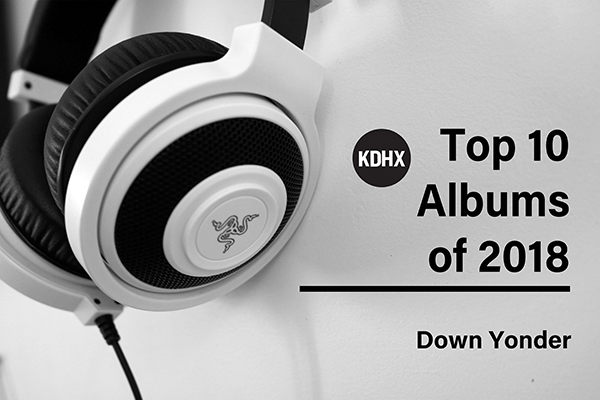 Top 10 Albums of 2018: Down Yonder
Written by

Keith Dudding
Down Yonder
This year yielded a bumper crop of bluegrass and old-time music. David Davis's album of Charlie Poole songs was thoughtfully rendered. Foghorn Stringband once again confirmed that they're the, "Best Damn Stringband in the Land." And High Fidelity reminded listeners how good old-style bluegrass sounds when it's done right. 
The HillBenders' first record since they covered The Who's 'Tommy' showed their continued growth, and the Travelin' McCourys reminded everyone why they are the gold standard for contemporary bluegrass. But the highlight of the year was Special Consensus' heartfelt cover of Old Salt Union's "Bought and Sold," a perfect touch on a near-perfect album. 
Becky Buller / 'Crepe Paper Heart' / Dark Shadow
David Davis & the Warrior River Boys / 'Didn't He Ramble: Songs of Charlie Poole' / Rounder
Foghorn Stringband / 'Rock Island Grange' / Foghorn Stringband
High Fidelity / 'Hills and Home' / Rebel
The HillBenders / 'The HillBenders' / Compass
The Slocan Ramblers / 'Queen City Jubilee' / Slocan Ramblers
Special Consensus / 'Rivers and Roads' / Compass
Town Mountain / 'New Freedom Blues' / Town Mountain
The Travelin' McCourys / 'The Travelin' McCourys' / McCoury Music
Various Artists / 'Epilogue: A Tribute to John Duffey' / Smithsonian Folkways 
Listen to Down Yonder with Keith Dudding, a celebration of bluegrass and old-time music in all its forms, on Saturdays from 11 am - 1 pm.