Music Reviews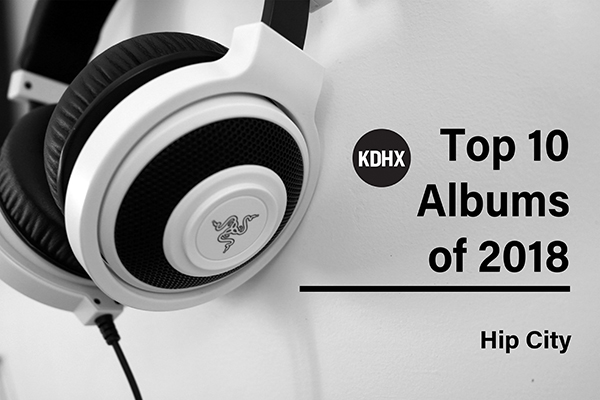 Top 10 Albums of 2018: Hip City
Written by

KDHX
Hip City
The show, Hip City, earns its name by playing some of the hottest, most cutting-edge artists in the industry. This year's Top 10 list simultaneously reflects the diversity of ideas and the cross-pollination of genres prevalent in today's music. From the soulful jazz of Kamasi Washington to the electronic empowerment of Janelle Monae, some of the best albums of 2018 challenged conventions while remaining infinitely danceable. 
The Bamboos / 'Night Time People' / BMG
Leon Bridges / 'Good Thing' / Columbia
Janelle Monae / 'Dirty Computer' / Bad Boy
Khruangbin / 'Con Todo El Mundo' / Dead Oceans
Orgone / 'Undercover Mixtape' / Colemine
St. Paul & the Broken Bones / 'Young Sick Camelia' / Records, LLC
Ben Pirani / 'How Do I Talk to My Brother?' / Colemine
Gizelle Smith / 'Ruthless Day' / Jalapeno
Tower of Power / 'Soul Side of Town' / Artistry Music
Kamasi Washington / 'Heaven and Earth' / Young Turks 
Hip City with Chris Lawyer airs every Wednesday from 2 - 4 pm.