Music Reviews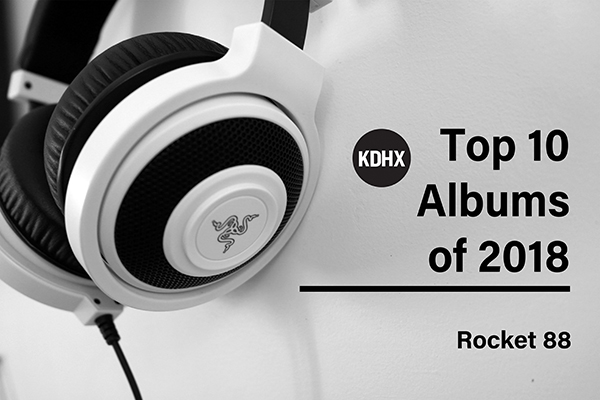 Top 10 Albums of 2018: Rocket 88
Written by

KDHX
Rocket 88
For three prime radio hours every week, Darren Snow, the host of 'Rocket 88,' introduces listeners to bands that are either right on the cusp of achieving mainstream success or that deserve the spins anyway. In the past, he championed St. Louis artists like Nee, who made polished records that expanded the city's sound. This year, he chose another female-fronted local group, Middle Class Fashion, for his Top 10 list. With the selection, he reminds listeners that smaller or unsigned acts are as worthy of attention as legends like Elvis Costello and They Might Be Giants. 
Leon Bridges / 'Good Thing' / Columbia
Elvis Costello & the Imposters / 'Look Now' / Concord
Ezra Furman / 'Transangelic Exodus' / Bella Union
Lord Huron / 'Vide Noir' / Republic
Middle Class Fashion / 'EGO' / Middle Class Fashion
Okkervil River / 'In the Rainbow Rain' / ATO
Caroline Rose / 'Loner' / New West
RVG / 'A Quality of Mercy' / Our Golden Friend / Fat Possum
They Might Be Giants / 'I Like Fun' / Idlewild
Tracey Thorn / 'Record' / Merge
Check out Rocket 88 with Darren Snow on Tuesdays from 7 - 10 am.