Music Reviews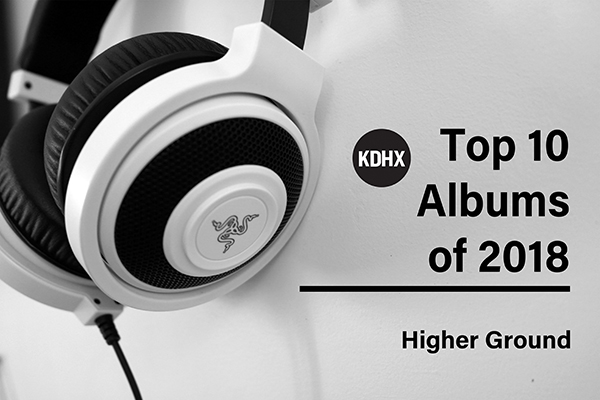 Top 10 Albums of 2018: Higher Ground
Written by

KDHX
Higher Ground
No matter what other cities claim, St. Louis is the official home of the blues. Jim Bruce, the host of 'Higher Ground,' proves the adage every week by playing some of the best local artists in the genre. The show's Top 10 list for 2018 features a number of these musicians – Big Mike Aguirre, Al Holliday and Jeremiah Johnson. But it also includes several performers from New Orleans, reminding listeners that the two places are connected by more than the Mississippi River. Lessons in the power of music to connect people feel especially poignant this year. 
Big Mike Aguirre & the Blu City Allstars / 'Singles' / Dogtown
Marcia Ball / 'Shine Bright' / Alligator
Elvin Bishop's Big Fun Trio / 'Something Smells Funky 'Round Here' / Alligator
Greyhounds / 'Cheyenne Valley Drive' / Bud's Records
Al Holliday / '4963' / Self-released 
Jeremiah Johnson / 'Straitjacket' / Ruf 
The Marcus King Band / 'Carolina Confessions' / Fantasy
Eric Lindell / 'Revolution in Your Heart' / Alligator
The New Orleans Suspects / Live at the Hamilton / Self-released
Ms Zeno, the Mojo Queen / 'Back in Love' / Blue Lotus
Tune into Higher Ground every Tuesday from 2 - 4 pm.