Music Reviews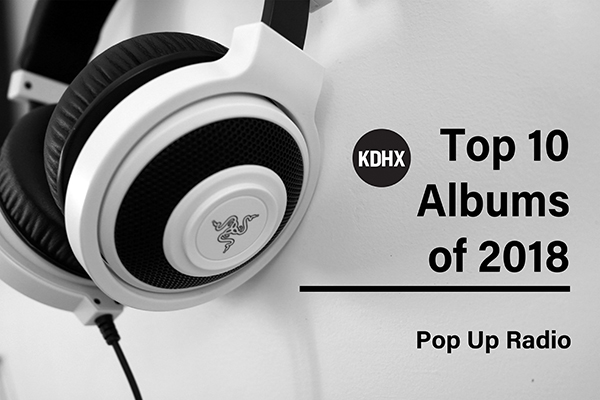 Top 10 Albums of 2018: Pop Up Radio
Written by

Josh Sedivy
Pop Up Radio
As a multi-genre music nerd, I just love when bits and pieces of things (especially jazz, hip-hop, and electronic sounds) are blended just right. Although I'm a sucker for some nice soulful vocals, I admittedly tend to gravitate toward instrumental music. There is just something about letting the music speak for itself. A great instrumental piece can mean so many different things to everyone. With all this said, here are my Top 10 Albums of 2018.
Audio Dope / 'Audio Dope' / Majestic Casual
Detroit Swindle / 'High Life' / Heist Recordings
Djrum / 'Portrait with Firewood' / R&S
With a collection of chamber instruments and an array of electronic elements, Djrum has created a thing of beauty with 'Portrait with Firewood'. There are hints of drum and bass, dubstep, and techno throughout, but this album is actually none of the above. Rather it's a collection of masterfully woven soundscapes. Check out the emotive, "Creature, Pt. 1," and fall in love.
DJ Koze / 'Knock Knock' / Pampa
Kadhja Bonet / 'Childqueen' / Fat Possum
Leon Vynehall / 'Nothing Is Still' / Ninja Tune 
Makaya McCraven / 'Universal Beings' / International Anthem Recording Co.
Nils Frahm / 'All Melody' / Erased Tapes
Recorded in Germany's Funkhaus Studio, jam-packed with a huge collection of Frahm's own homemade organs, synthesizers, and drum machines, 'All Melody' is an accurate insight into the genius musical mind of the one-man band, Nils Frahm.  Some compare this talent to a modern-day Mozart, but you can have a listen to "Sunson" and decide for yourself (headphones recommended).
Portico Quartet / 'Untitled(AITAOA #2)' / Gondwana
Rhye / 'Blood' / Loma Vista
Keep an ear out for Josh Sedivy in the new year!