Music Reviews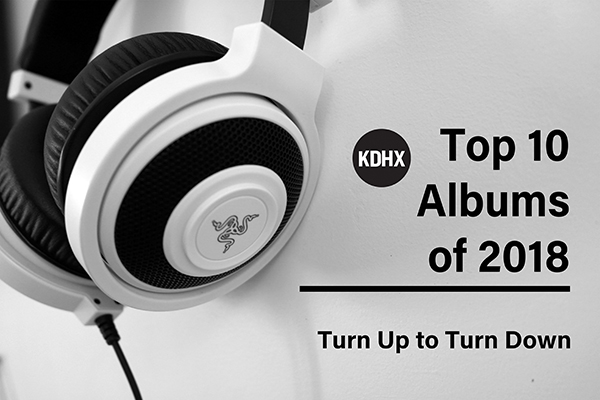 Top 10 Albums of 2018: Turn Up to Turn Down
Written by

KDHX
Turn Up to Turn Down
On Turn Up to Turn Down, host Willie B. gets the station and listeners "turned up with underground hip hop," "then turned down to the smooth sounds of contemporary R&B." The show's 2018 Top 10 list, however, mostly represents the first part of that equation.
A number of these musicians, like Masta Ace and Black Thought, are entering the second or third decade of their careers, bucking the stereotypes about rap. Others, like J.I.D, are younger than the first records from those masters. As they break into the mainstream for the first time, they promise a bright future for one of America's original artforms. 
Benny the Butcher / 'Tana Talk 3' / Griselda
Black Thought / 'Streams of Thought, Vol. 2' / HUMAN RE SOURCES
Black Thought / 'Streams of Thought, Vol. 1' / HUMAN RE SOURCES
Apollo Brown and Joell Ortiz / 'Mona Lisa' / Mello Music Group
J.I.D. / 'DiCaprio 2' / J. Cole / Dreamville 
Mick Jenkins / 'Pieces of a Man' / Cinematic Music Group
Kool G. Rap and .38 Spesh / 'Son of G Rap' / Tuff Kong
Roc Marciano / 'Behold a Dark Horse' / Marci Enterprises
Masta Ace and Marco Polo / 'A Breukelen Story' / Fat Beats 
Torae and Praise / 'All Praises Due' / International Affairs
Catch Turn Up to Turn Down on Wednesdays from 9 - 11 pm.