Music Reviews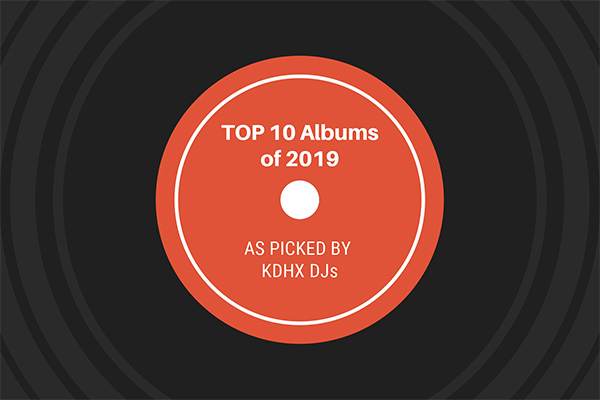 Top 10 Albums of 2019: Songwriters Showcase
Written by

KDHX
Songwriters Showcase
DJ Ed Becker
Sundays | 10:00am-12:00pm
Adam and Chris Carroll - Good Farmer (Self)
– One of 2 by the Carroll's this year.
Helene Cronin - Old Ghosts & Lost Causes (Self)
– Favorite new discovery Female.
Richard Dobson - I Hear Singing Brambus Records (Richards Posthumous release
– R.I.P. Ricardo, we'll miss you!
Chuck Hawthorrn - Fire Out of Stone (3 Notches Music)
– Sophomore release from a wonderful Texas storyteller.
Paul Kelly - Live from the Sydney Opera House (Australian Broadcasting Corp.)
– Aussie icon and his amazing Band with a career spanning double cd.
Mick Thomas and the Roving Commision - Coldwater DFU (Self)
– Comes with 2 great bonus discs B-Sides and Rarities and Bipolar Requests.
Lucky Oceans - Purple Sky (Australian Broadcasting Corp)
– Three Aussies in a row, Lucky, a founding member of Asleep at the Wheel puts out a Hank Williams tribute, amazing arrangements with great aussie vocalists.
Tom Russell - October in the Railroad Earth (Frontera)
– Music Tom called this "Jack Kerouac meets Johnny Cash in Bakersfield" featuring Bill Kitchen, Marty Muse, Eliza Gikyson, Rick Richards, and the Los Texmaniacs.
Small Glories - Assimilate & The Red (Red House Records)
– Canadians Cara Luft (Wailin' Jennies) and JD Edwards great writing and harmonies.
Townies Van Zandt - Sky Blue (Fat Possum Records)
– Townes' family gift to us on what have been his 75 birthday (March 7 this year) newly discovered, never released tunes by the master!!
###