Music Reviews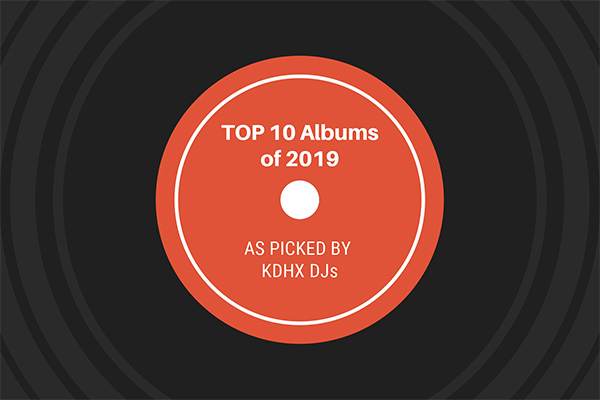 Top 10 Albums of 2019: The Midday Jamboree
Written by

KDHX
The Mid-Day Jamboree
DJ Fred Gumaer
Saturdays | 1:00pm-3:00pm
Tyler Childers - Country Squire (Hickman Holler/RCA)
Michael Cleveland - Tall Fiddler (Compass Records)
Rodney Crowell - Texas (RC1 Records)
Kinky Friedman - Resurrection (Echo Hill Records)
Rhiannon Giddens with Francesco Turrisi - (There Is No Other/ Nonesuch)
Roland Johnson - Set Your Mind Free (Blue Lotus)
Van Morrison - Three Chords And The Truth (Universal Music)
Willie Nelson - Ride Me Back Home (Sony/Legacy)
Joel Paterson - Let It Be Guitar! (Ventrella/Bloodshot)
The Quebe Sisters - The Quebe Sisters (Self)
From DJ Fred Gumaer:
My Top 10 for 2019 includes a few things that might be considered out of the realm of what gets played on The Midday Jamboree, but these are some of my favorite recordings (from all genres) that were released this year. As always, it's hard to narrow the list down to 10.
###
Check out The Mid-Day Jamboree show archives and setlists.