Music Reviews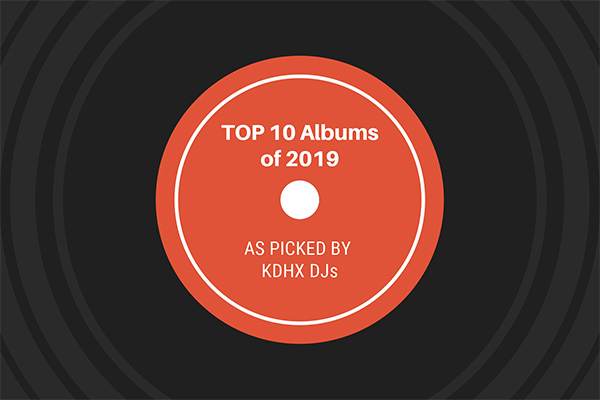 Top 10 Albums of 2019: Heavy Rotation
Written by

KDHX
Heavy Rotation
DJ Dan The Waterman
Mondays | 5:00am-7:00am
Alex Cameron - Miami Memory (Secretly Canadian)
Mort Garson - Mother Earth's Plantasia [re-issue] (Homewood Records)
Mort Garson - Mother Earth's Plantasia [re-issue] (Homewood Records)
Homeshake - Helium (Royal Mountain Records)
Brittany Howard - Jaime (ATO Records)
Durand Jones and the Indications - American Love Call (Dead Oceans)
Night Moves - Can you Really Find Me (Domino)
Angel Olsen - All Mirrors (Jagjaguwar)
Sheer Mag - A Distant Call (Sheer Mag LLC)
Twin Peaks - Lookout Low (Grand Jury Music)
White Reaper - You Deserve Love (Elektra)
From DJ Dan The Waterman:
Alex Cameron's 'Miami Memory' has been in my mind on repeat. It's likely the most reflective of American society in 2019 and provides and outsider's (Australian) perspective while being deeply blunt. Only 1 FCC-Clean track meant it likely didn't get the attention it rightfully deserved.
Shout-out to Mort Garson's reissue of "Mother Earth's Plantasia". Anybody who appreciates the evolution of electronic music (especially video game music) will feel like they already know this album which pre-dates the first "Super Mario" by almost a decade. 
###
Check out the Heavy Rotation show archives and setlists.