Music Reviews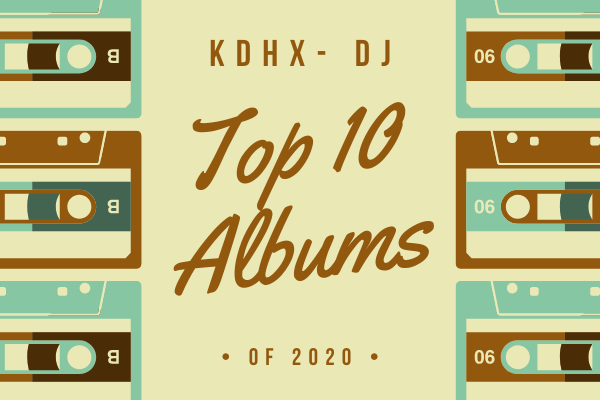 Top 10 Albums of 2020: Down Yonder
Written by

KDHX
Down Yonder
DJ Keith Dudding
Saturdays | 11:00am-1:00pm
Becky Buller - Distance and Time (Dark Shadow)
Bowregard - Arrows (Bowregard)
Bronwyn Keith-Hynes - Fiddler's Pastime (Sugar Petunia)
David Grier - Another Nashville Night (Engelhardt Music Group)
Frank & Allie Lee - Treat a Stranger Right (Bake Tone)
High Fidelity - Banjo Player's Blues (Rebel)
RiverBend - Cabin in the Southland (RiverBend)
Sturgill Simpson - Cuttin' Grass, Vol. 1 – Butcher Shoppe Sessions (High Top Mountain Records)
The Onlies - The Onlies (The Onlies)
Various - The John Hartford Fiddle Project, Vol. 1 (John Hartford Enterprises/Stuff Works)
From Keith Dudding:
2020 offered satisfying albums for fans of old-time music (Frank & Allie Lee, The Onlies), traditional bluegrass (High Fidelity, local standouts Riverbend), and contemporary grass (Becky Buller, Bowregard's strong debut album). Country's Sturgill Simpson delivers solid bluegrass versions of songs from his back catalog, while Mile Twelve fiddler Brownyn Keith-Hynes dazzles on her solo debut. Guitar virtuoso David Grier and his first-class backing band (including Stuart Duncan and Casey Campbell) produced an instrumental tour-de-force on Another Nashville Night, but the year's highlight was volume 1 of the John Hartford Fiddle Project, featuring seventeen previously unrecorded fiddle tunes from John Hartford.
Short and Sweet:
This year, the John Hartford Fiddle Project, Vol. 1, treated us to first-ever recordings of seventeen tunes from the more than three hundred left behind in notebooks after John's death in 2001. The melodies, arranged and performed by top tier talent, are as varied and eclectic as the man who came up with them. And the fact that this is "Volume 1" suggests there may be more to come.
###
Check out the Down Yonder show archives and setlists.