Music Reviews
Music Reviews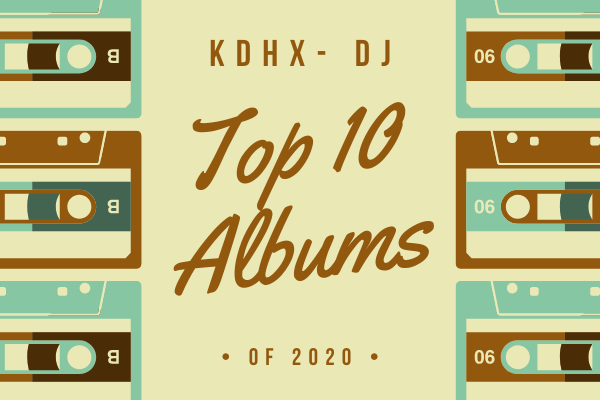 Top 10 Albums of 2020: The Midday Jamboree
By Ronnie Wisdom
The Mid-Day Jamboree
DJ Fred Gumaer
Saturdays | 1:00pm-3:00pm
Cindy Cashdollar - Waltz For Abilene (Silver Shot Records)
Tyler Childers - Long Violent History (Hickman Holler Records - RCA)
Brandy Clark - Your Life Is A Record (Warner Records)
Bob Dylan - Rough And Rowdy Ways (Columbia)
The Mavericks - en Espanol (Mono Mundo - Thirty Tigers)
Willie Nelson - First Rose Of Spring (Columbia)
Sturgill Simpson - Cuttin' Grass Vol. 1 (Butcher Shoppe Sessions) (High Top Mountain - Thirty Tigers)
Chris Stapleton - Starting Over (Sound Records - Mercury)
The Steeldrivers - Bad For You (Rounder)
 Tanya Tucker - Live From The Troubadour (Ttuckaho - Fantasy)
From DJ Fred Gumaer:
A good showing by the old timers in 2020. Willie continues to march on with a nice effort this year. Not bad for an 87 year old. Bob Dylan continues to reinvent himself with his latest. A strong live performance by Tanya Tucker on the heels of her comeback record of last year. The Mavericks' first all Spanish language recording shows off the amazing range of this band. Some solid songwriting from everyone else on the list. My favorite is Cindy Cashdollar's Waltz For Abilene, with a wide variety of musical styles and a different special guest artist on each track of the recording.
###
Check out The Mid-Day Jamboree show archives and setlists.