Music Reviews
Music Reviews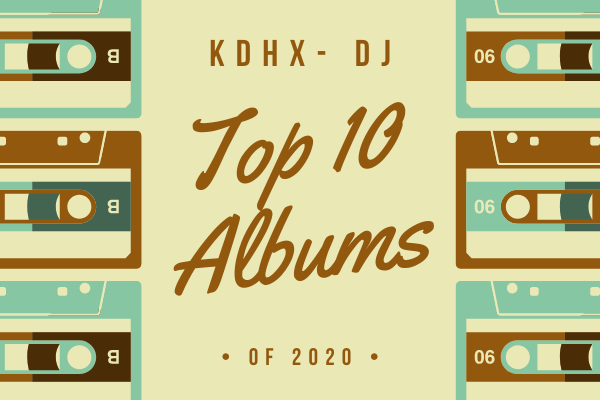 Top 10 Albums of 2020: Music At Work
By Ronnie Wisdom
Music At Work
DJ Curt
Mondays | 7:00pm-9:00pm
ELIZABETH COOK – Aftermath (Agent Love Music)
DRAMARAMA – Color TV (Pasadena)
STEPHANIE LAMBRING – Autonomy (self)
SONNY LANDRETH – Blacktop Run (Provogue)
LARKIN POE – Self Made Man (Tricki-Woo)
SAM MORROW – Gettin' By on Gettin' Down (Forty Below)
ONCE AND FUTURE BAND – Deleted Scenes (Castleface)
SHOPPING – All or Nothing (Fat Cat)
THE WANTS – Container (self)
LUCINDA WILLIAMS – Good Souls Better Angels (Highway 20)
From Curt: 
It was another solid year for new music, despite the crazy times.  There's at least another ten I could have put on this list.  I try to pick albums where I like most of the songs and can easily keep in the mix on the radio show for years to come.
I've been a fan of Elizabeth Cook for a number of years but this new record is my favorite she's ever done.  She and producer Butch Walker who played on all the songs too, really brough a great vibe to it with some of her twangy sounds mixed with that' 70's California vibe everyone is so fond of. 
Dramarama has been a band I've loved for years and hasn't put out anything new in 14 years. I didn't really expect anything new from them again, so this was a great surprise. They sound as great as ever.
I like everything Lucinda does but this one is really great. It covers the spectrum from soft quiet songs, to blues, to loud rockers. Great all the way through.
I loved Shopping's last record and this one picks up where that one left off. I just love how they use the bass as a lead instrument. 
###
Check out the Music At Work show archives and setlists.