Music Reviews
Music Reviews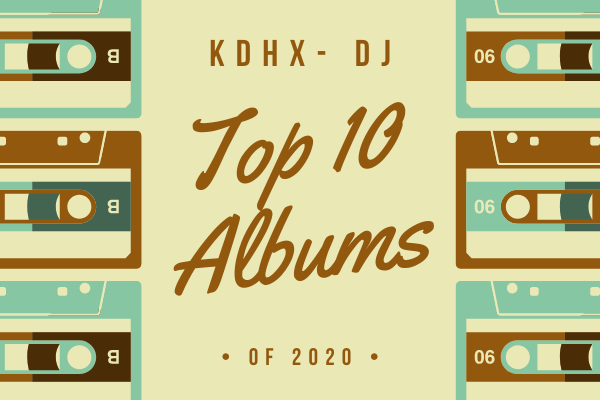 Top 10 Albums of 2020: Rhythm Highways
By KDHX
Rhythm Highways
DJ East Side Slim
Thursdays | 5:00am-7:00am
Andrew Alli – Hard Workin' Man (EllerSoul)
John Blues Boyd – What My Eyes Have Seen (Gulf Coast)
Kevin Burt – Stone Crazy (Gulf Coast)
The Robert Cray Band – That's What I Heard (Nozzle)
Dedicated Men of Zion – Can't Turn Me Around (Bible & Tire Recording Co.)
Kirk Fletcher – My Blues Pathway (Cleopatra)
Franck Goldwasser – Sweet Little Black Spider (Slymbird)
Johnny Iguana – Johnny Iguana's Chicago Spectacular (Delmark0
The Legendary Ingramettes – Take A Look At The Book (Virginia Folklife) 
John Németh – Stronger Than Strong (Nola Blue)
From East Side Slim:
My initial cut at a Top 10 list was over 50 releases deep. Cut to 10? Impossible! So, what I'm going to provide is an honorable mention of sorts of 10 more amazing releases. Remember the list is really 70-80 deep. Without further ado: Elvin Bishop & Charlie Musselwhite, 100 Years of Blues; Johnny Burgin, No Border Blues Japan; Rory Gallagher, Check Shirt Wizard Live in '77; Jeremiah Johnson, Unemployed Highly Annoyed; Lloyd Jones, Tennessee Run; Peter Karp, Magnificent Heart; Konstantin Kolesnichenko, Tenderly; Duke Robillard & Friends, Blues Bash; Sugar Ray & The Bluetones, Too Far From The Bar featuring Little Charlie; and Kim Wilson, Take Me Back! The Bigtone Sessions. My personal thank you to each and every musician who helped make getting through 2020 less stressful. You're each a blessing, even if you don't realize it.
###
Check out the Rhythm Highways show archives and setlists.