Music Reviews
Music Reviews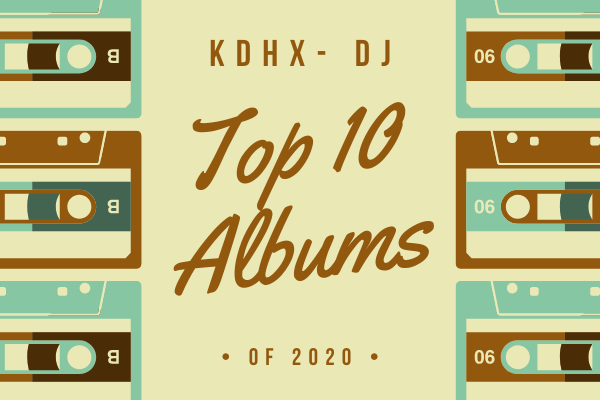 Top 10 Albums of 2020: Train Of Thought
By Ronnie Wisdom
Train of Thought
DJ Nick Cowan
Thursdays | 3:00am-5:00am
Phoebe Bridgers - Punisher (Dead Oceans)
Bruiser Queen - Wild Ones EP (self) (local) -The self titled track on this is my favorite song of the year. It's damn perfect. Rocks, danceable, fun to belt out.
CaveofswordS - Good Music To Feel Bad To (self) (local)
Chain Gang of 1974 - Honey Moon Drips - I was looking forward to this record for a while and the whole album is synth-pop perfection.
Ezra Furman - Sex Education Original Soundtrack (Bella Union)
Holy Posers - Are You Sure You're Having Fun? (self) (local) 
Bob Mould - Blue Hearts (Merge)
Mr. Bungle - Raging Wrath Of The Easter Bunny Demo (Ipecac) - Who would have thought this band would do another release ever?  Not me. Old songs recorded again with the drummer from Slayer and guitarist from Anthrax playing with the core of the band.
Lou Reed - New York Deluxe Reissue (Rhino)
Cory Wong - Live At First Ave (self) 
From Nick:
This was a fascinating exercise this year. I've listened to more music being on lock down and the list is a sample of my favorites. An interesting thing I noticed is that I listened more for lyrics than I have in the recent past. The local stuff, Ezra Furman, Phoebe Bridgers to highlight a few. Mr Bungle reminded me how much I like to listen to west coast thrash drums in my car. Lou Reed reissue is my favorite of the reissues I splurged on. Cory Wong puts out frequent grooves and was still part of a new Vulfpeck album. What did I miss? Tell me!
### 
Check out the Train of Thought show archives and setlists.