Music Reviews
Music Reviews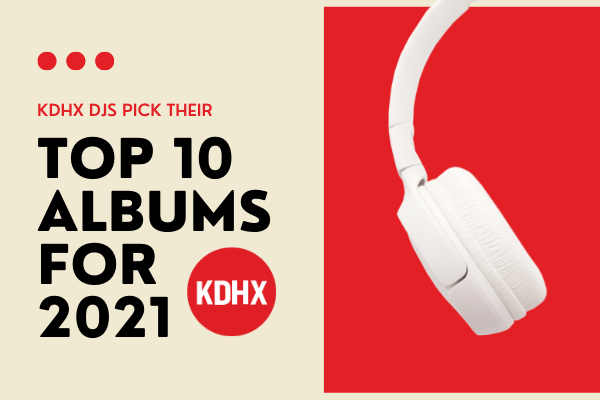 Top 10 Albums of 2021: Traveling at the Speed of Sound
By Ronnie Wisdom
Top 10 Albums of 2021: Traveling at the Speed of Sound
Traveling at the Speed of Sound
The Time Traveler - G. Wiz
Saturdays | 7:00pm-9:00pm
Arrested Development - For The FKN Love (Vagabond Productions)
Baylor Project - Generations (Be A Light)
Corpus Alienum - Mantovani Boogie Man (Corpus Alienum)
Gene Jackson - The Jungle (Blue Lotus Recordings)
Tito Jackson - Under Your Spell (Gulf Coast Records)
Erika Johnson - Raising Standards (Top Shelf Ent. Group)
The Manhattans - The Legacy Continues (Love Song Touring Co.)
Prince - Welcome 2 America (Paisley Park)
Diana Ross - Thank You (Decca)
Stokley - Sankofa (Bluraffe Ent. Group)
The Whispers - It's Been Too Long (Self Released)
From G. Wiz - The Time Traveler:
2021 was filled with veteran artists going back in the studio. Veterans like Diana Ross, The Whispers, The Manhattans, and Tito Jackson formerly of the Jackson Five/The Jacksons. There were also local artists like Latoya, Erika Johnson, Tef Poe, Gene Jackson, Nite Owl, and Corpus Alienum who delivered solid sounds for the well rounded music listeners. Prince (R.I.P.) estate released more of his unreleased vault titles and another Minneapolis artist Stokley dropped his second solo album titled "Sankofa". A fall release by Arrested Development which has several powerful radio friendly cuts will surely get much airplay from me! Last but not least "Generations" by The Baylor Project consisting of the husband and wife team of St. Louis' own Marcus Baylor former drummer for The Yellowjackets and Jean Baylor former member of the 90's R&B group Zhané is definitely one for the generations (no pun intended). G.Wiz -The Time Traveler
Check out the Traveling at the Speed of Sound archives and playlists.