Music Reviews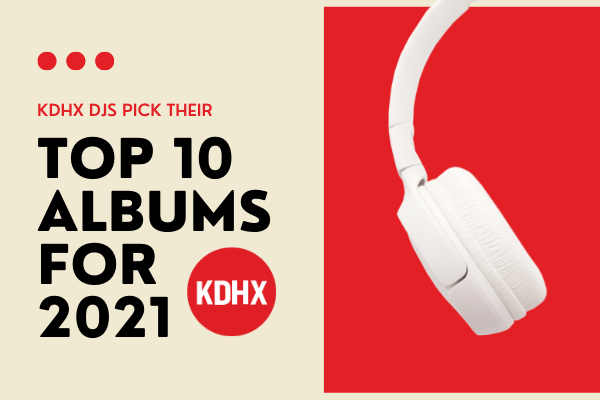 Top 10 Albums of 2021: Boogie On Down
Written by

KDHX
Top 10 Albums of 2021: Boogie On Down
Boogie On Down
DJ Hound Dog Brown
Mondays | 12:00am-2:00am
Eddie 9V - Little Black Flies (Ruf Records)
Bob Wills and His Texas Playboys - Way Out West - The Lost Transcriptions For Tiffany Music 1946 - 1947 Volume 2, (Rhino Entertainment Company/Real Gone Music)
The Reverend Peyton's Big Damn Band - Dance Songs For Hard Times (Family Owned Records)
Loretta Lynn - Still Woman Enough (Sony Music Entertainment)
Ghalia Volt - One Woman Band (Vizztone)
The Kingdom Brothers - Signs Of The Times (Groove Ready Records)
Bob Corritore & Friends - Spider In My Stew (Vizztone)
Ronnie Wood and the Ronnie Wood Band - Mr. Luck: A Tribute To Jimmy Reed Live At The Royal Albert Hall (BMG)
The Natural Born Schmoozers - Cross That Bridge Like John Lewis single (Cousin Moe Music)
Skylar Rogers - Firebreather (Skylar Rogers)
From Hound Dog Brown:
New release from Bob Wills and His Texas Playboys? How could that be true? The Tiffany Transcription recordings were never intended to be regular record releases which anyone could buy; in the late 1940s, they were issued as 16 inch transcription disks marketed to radio stations for broadcast use. Over the years, many of them have been released to the general public, but not all of them. They are highly prized recordings for fans of western swing, and this new issue contains two CDs of material which has never been readily obtainable. The quality of the music is excellent, and the sound restoration is superb.
Check out the Boogie On Down archives and playlists.