Music Reviews
Music Reviews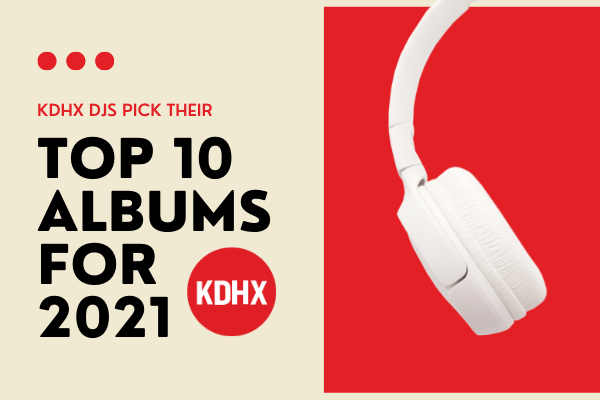 Top 10 Albums of 2021: Rhythm Highways
By Ronnie Wisdom
Top 10 Albums of 2021: Rhythm Highways
Rhythm Highways
East Side Slim 
Thursdays | 5:00am-7:00am
Eric Bibb – Dear America (Provogue/Mascot)
Big Creek Slim – Twenty-Twenty Blues (Straight Shooter)
Chris Cain – Raisin' Cain (Alligator)
Don Diego - The Guitar Album Volume #1: The Twanging Touch Of Don Diego (Twang Farm)
Corey Harris – The Insurrection Blues (M.C. Records)
Elizabeth King – Living In The Last Days (Bible & Tire Recording Co.)
The Kokomo Kings – A Drive-By Love Affair (Rhythm Bomb)
Johnny Tucker featuring Kid Ramos and The Allstars – 75 and Alive (Highjohn/Blue Heart)
Wee Willie Walker and The Anthony Paule Soul Orchestra – Not In My Lifetime (Blue Dot)
Raphael Wressnig & Igor Prado – Groove & Good Times (ZXY/Pepper Cake)
From East Side Slim:
As it always is for me, after a top 3 or so (my secret as to which ones those might be within the alphabetical list), it's nearly impossible to list only 10 Best Of for 2021. So I really have a Top 40 (even that was a painful culling…). If you dig anything in the Top 10, you'll also love: B.B. & the Blues Shacks "Breaking Point"; Al Basile, "B's Testimony"; Lindsay Beaver & Brad Stivers, "Lindsay Beaver & Brad Stivers"; Selwyn Birchwood, "Living In A Burning House"; Cedric Burnside, "I Be Trying"; Sue Foley, "Pinky's Blues"; Josh Hoyer, "Natural Born Hustler"; Erika Johnson, "Raising Standards"; Mike Keller, "lo-fi blues"; Kingdom Brothers, "Signs of the Times"; The Lowdown Saints, "Hit Me Hard"; Steve Marriner, "Hope Dies Last"; Memphississipi Sounds, "Welcome To The Land", David Rotundo, "So Much Trouble"; Curtis Salgado, "Damage Control"; Rob Stone, "Rob Stone Trio in Tokyo"; Elder Jack Ward, "Already Made"; Malcolm Wells & the Two-Timers, "Hollernin' Out Loud!"; Carolyn Wonderland, "Tempting Fate"; and Oliver Wood, "Always Smilin'".
My immense thanks to all the wonderful artists who bless us with their creativity and soul through their music. East Side Slim 
Check out the Rhythm Highways archives and playlists.